Welcome to Your One Stop Halloween Shop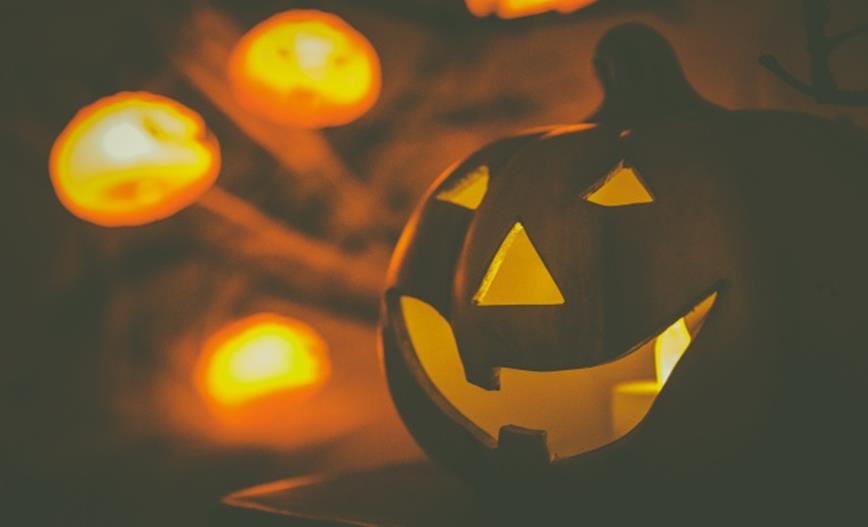 We're so excited that Halloween is getting so close now!

October is here and we're on the final countdown to the big day! But if you're like us you'll be enjoying a whole month of spookiness, filled with scary movies, decorations, yummy Halloween treats, parties and other Halloween events, and more!
So whether you're holding your own party or just want to put up decorations in your home to celebrate the spooky season, we have everything you need here at Halloween Horror Shop to make 2019 your best Halloween yet! So don't leave your preparations any later, from decorations and props to lights and inflatables, we've got plenty available all year round for you to get stocked up with time to spare, so take a peek at some of our great products here…
We have a brilliant range of Halloween Inflatables available which are fantastic for creating something special on the outside of your home! Your party guests or trick or treaters will be 'wowed' by these fun and spooky decorations that also include lights, making them just as effective at night time!
Why not place one near the entrance way to your home or venue just like our Giant Boo Inflatable, which is sure to be an eye-catching display!
We also have tons of creepy indoor props to turn any home into the spookiest of haunted houses. No matter what theme or style you wish for your décor to follow, we have something to give your family, friends and visitors a real scare! Whether you like creepy zombies, witches on brooms or spooky skeletons our props will add something unique to your Halloween décor this year! These larger decorations are perfect for creating a lasting impression, and most are sound or motion activated and include sound effects and/or lights, so they really are perfect for keeping your family and guests on their toes!
Check out a few freaky ideas here:
As you can see, we have a whole range of scary themes, we're sure there's something in our Halloween Props collections you'll love! Shown above are our Spooky Flying Witch, Halloween Zombie Torso, Gruesome Crawling Torso and our Scary Red Devil! Each have their own fantastic features, so be sure to check them out on our Halloween Horror Shop website!

Don't forget to add lights to your Halloween decorations this year! They will keep the party alive and spooky even when the sun goes down!
We have an extensive stock of all styles and colours of lights on our Halloween Horror Shop website, but why not choose something simple yet effective like our 200 Orange Supabright LED Lights. These would be perfect for trimming up windows and doors or any other spooky display you create!
Finalising your Halloween costume for this year?

Well do not fear! We have lots of great quality items on the Fancy Dress section of our website where you'll find lots of makeup and accessories that will finish off your spooky costume this Halloween!
This includes our Gory Fake Blood which is ideal for all kinds of costumes, whether you choose to be a vampire, zombie or movie character it will create effective blood splatters that can easily be removed with soap and water.
Or perhaps you're thinking of a mummy fancy dress or zombie, our Halloween Blood Bandage will be the perfect accessory to complete your outfit! At over 7m long you've got plenty to work with however you decide to wear it. This bandage could also be used as a creepy decoration in the home!
Here we've just given you a sample of a handful of the wonderful Halloween products available.
Why not head over to our Halloween Horror Shop website to browse our full range at your leisure? Don't forget we have our fantastic SALE still on across our website, which is a perfect opportunity to grab a real bargain for your Halloween celebrations this year!
Remember its free, fast delivery on orders over £50! Even more reason to get planning for Halloween right now!