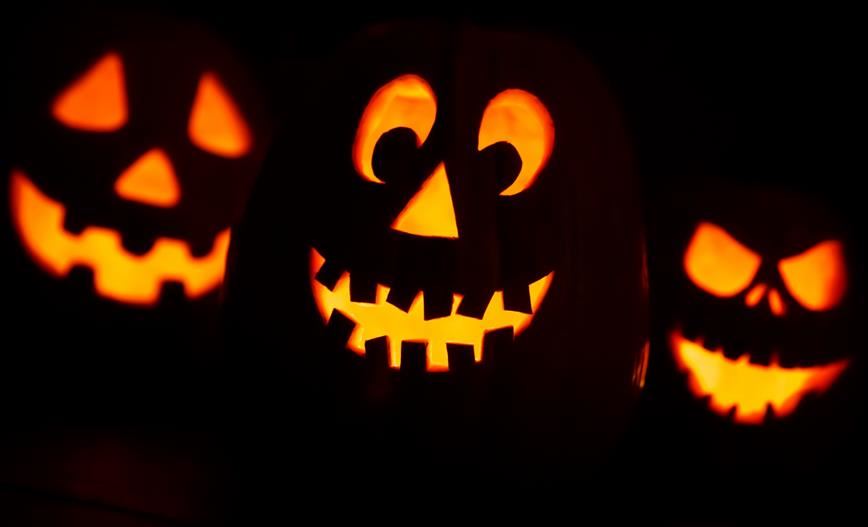 With Halloween only 3 weeks away (can you believe it?!), we're starting to get organised.
If you're looking to treat yourself to some new spooky décor this year, you've come to the right place! Our Halloween Horror Shop website is well stocked all year round, meaning you can get Halloween ready whenever you feel like it!
So, what would Halloween be without a pumpkin or three?!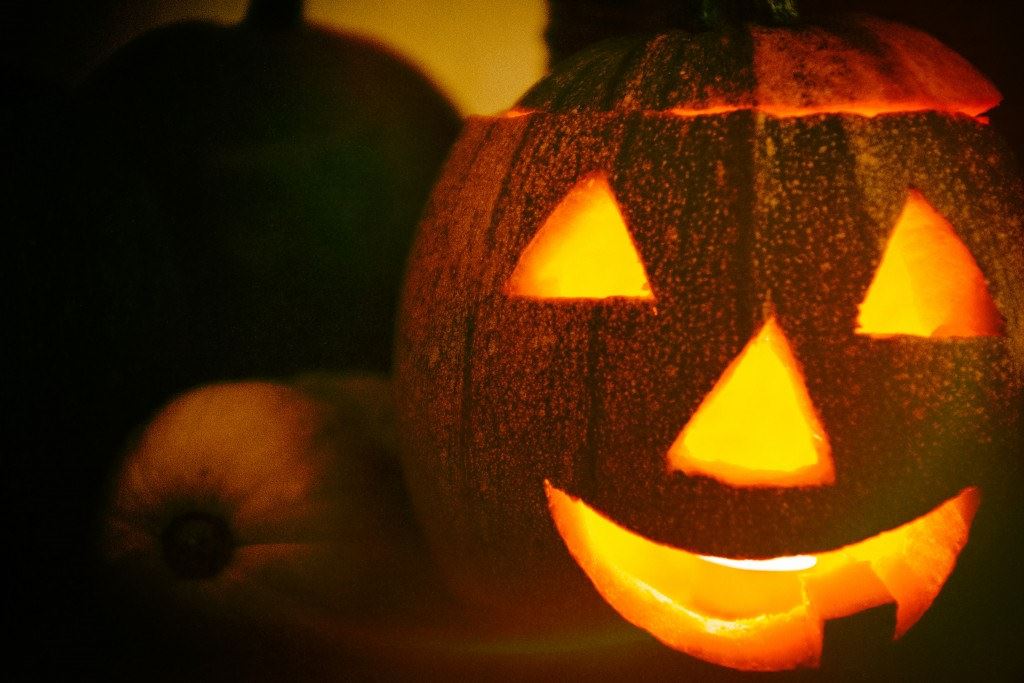 Here at Halloween Horror Shop we have plenty of spooky pumpkin themed décor ideas to compliment any décor theme you have going, and to sit alongside your creepy carved pumpkins too! They are such a traditional Halloween symbol, why not add some into your home or party venue to make your trimmings look their spookiest yet!
Let's start with outdoors. For use in sheltered areas, why not incorporate one of our fantastic Halloween Inflatables to your Halloween garden decorations? We have a whole range of designs available to suit all tastes and size limits, such as our Spooky Stacked Pumpkins and our Giant Standing Pumpkin. Both of these items come with LED lights built in, making them just as eye-catching during the night time as well as the day. They are both also self inflating, making your job very easy, you can be away enjoying your brand new spooky decorayions in no time at all!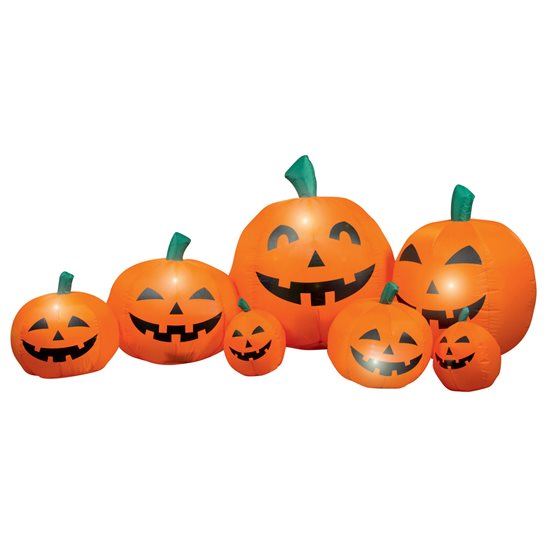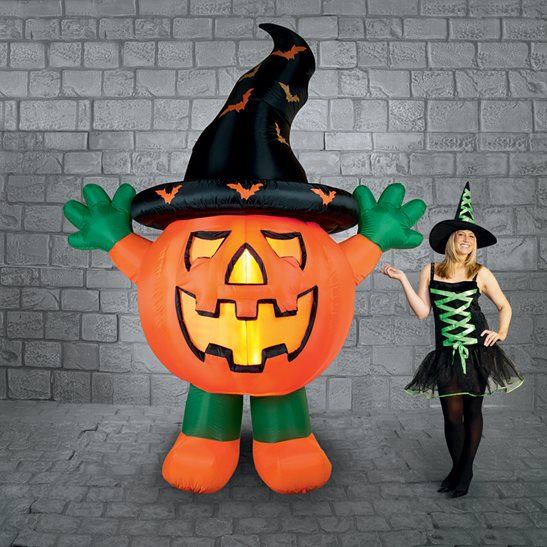 For a simple and effective way to add a spooky party atmosphere to your home this Halloween, why not try a product like our Halloween Bunting. This can be used to trim any room of the home, keeping your scary theme running throughout, and for just 99p you can afford to buy in a few to keep the décor continuous through your home or party venue! Perfect for kid's parties!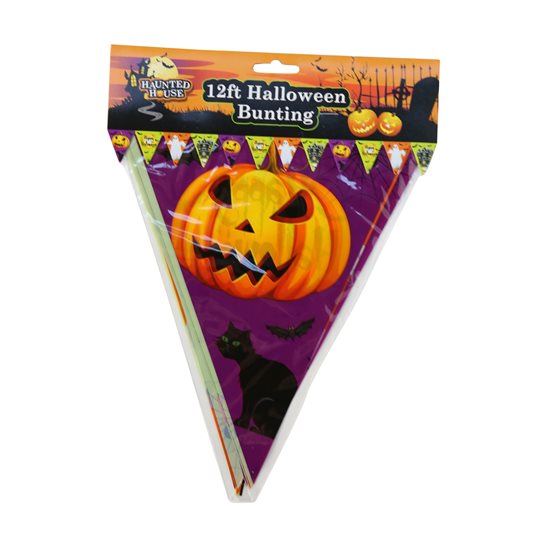 We even have pumpkin themed Halloween Lighting!
Illuminate your home with these fun little characters, perfect for window and door displays or draping over your mantelpiece or other furniture. Our Spooky Pumpkin LED Lights are battery operated so can be easily placed wherever you wish without having to worry about tricky wiring and having to find plug sockets! Great fun for Halloween fans of all ages!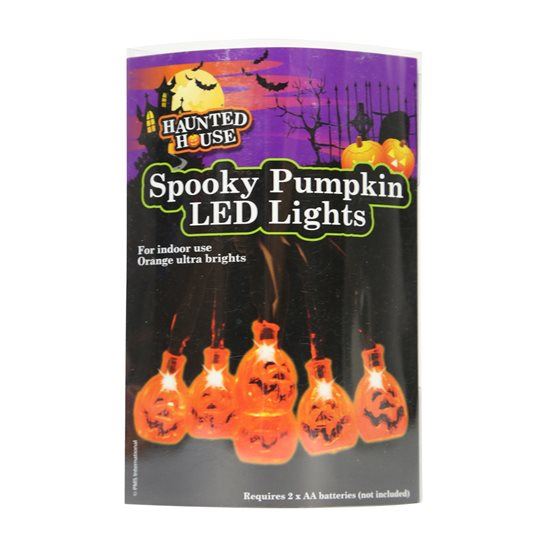 We love these cute little Pumpkin Candles! This set of 3 mini candles are made of real wax and would look amazing in window displays, creating an atmospheric soft glow. We're sure these would be adored by children and adults alike!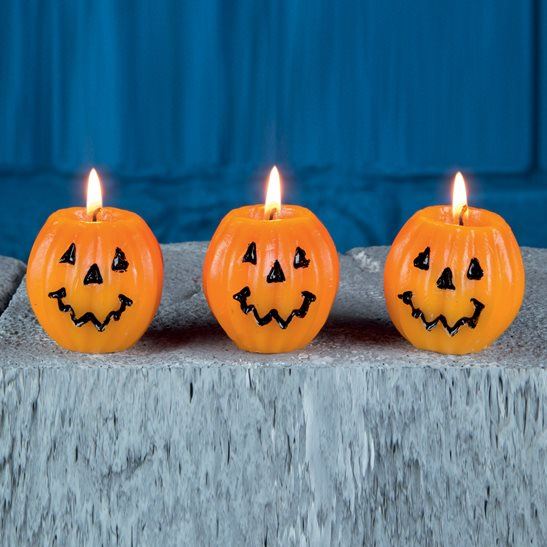 Add interest to your walls this Halloween with our Spooky Haunted Castle with Pumpkins Canvas. This beautifully printed canvas has fantastic detailing and comes with LED lights built in, making it an attractive display during the night, adding that eerie Halloween atmosphere to your home this year!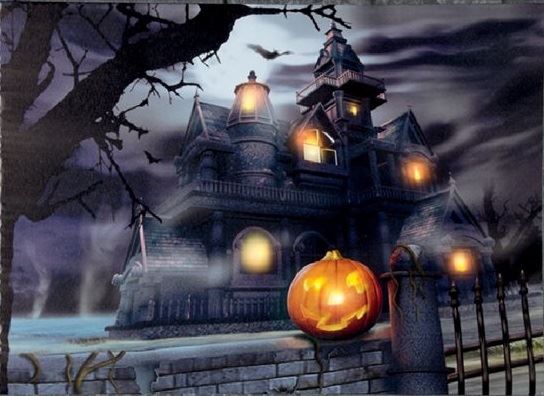 We hope this short blog has got you thinking of ways you can add the popular Halloween theme of pumpkins into your decoration scheme this year.
Head over to our full Halloween Horror Shop website today to browse our fantastic spooky products at your leisure and get yourself prepped for your own scary celebrations this year!