Spook-tacular Party Themes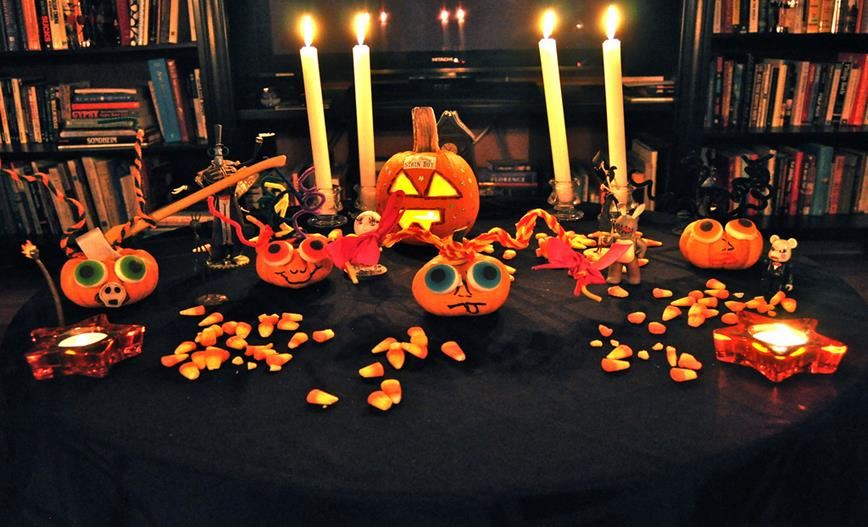 With our favourite time of year just around the corner now, you may be starting to put together your party plans. It's not too late to throw a Halloween party that will rule them all! With a great theme and some fantastic decorations, it can be easy as 1, 2, 3!
There are tonnes of ideas out there to choose from, and we have searched the web for some of our favourites in this blog. Whether you're catering for children or adults, there's something here you'll want to try this Halloween!
We hope you enjoy these fun party themes and here at Halloween Horror Shop we have lots of brilliant products that will help to complete these party ideas! From lights to inflatables, spooky props to costume accessories, we're the one stop shop that will help you to get organised just in time for the big day!
Our first idea is of a witch theme. Witches are a traditional spooky character that we tend to associate with this time of year, and is a great idea as this works for all ages and genders! Make sure you include decorations such as a bubbling cauldron, black cat and cobwebs for a truly eerie atmosphere.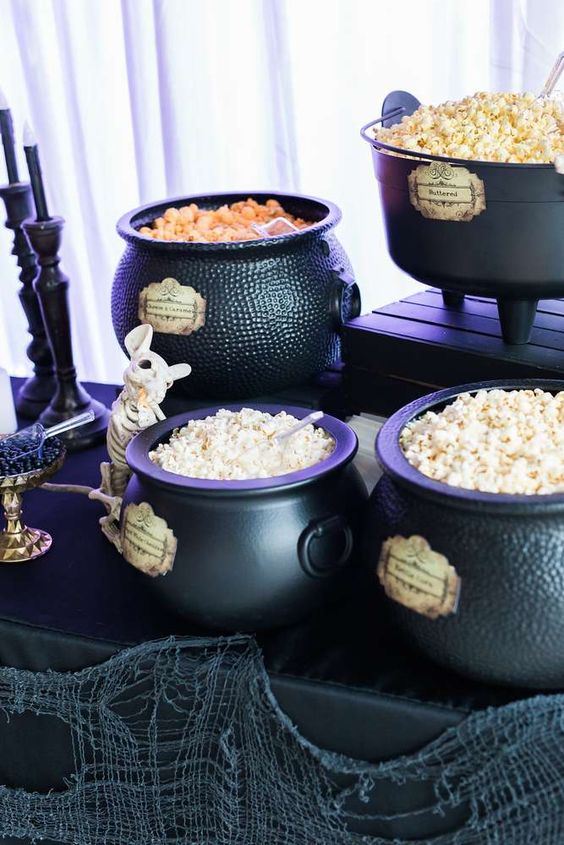 Image from Pinterest

Why not create some themed goodie bags like these awesome examples, witches brooms essentially made from paper bags and sticks!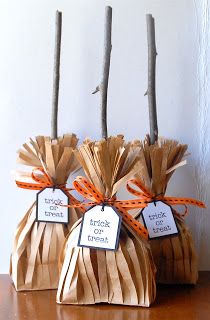 Image from Pinterest

What would you witch party be without the wicked character herself? Our Animated Witch with Broom is sure to be the talking point of your party! With creepy lights in her eyes, she's guaranteed to give your guests a fright! Make sure you're the best dressed witch at your party too with our Light Up Witches Hat.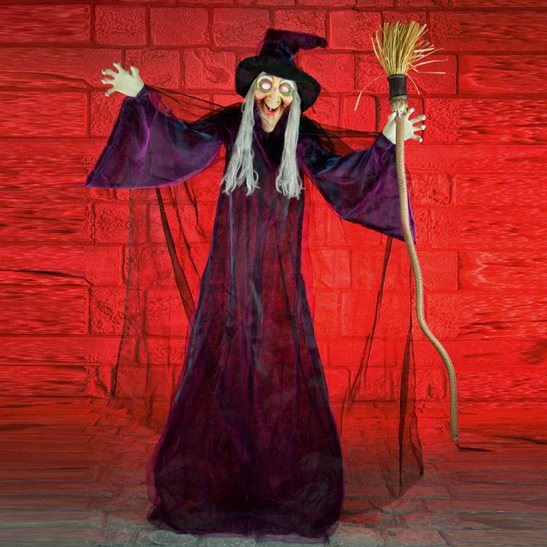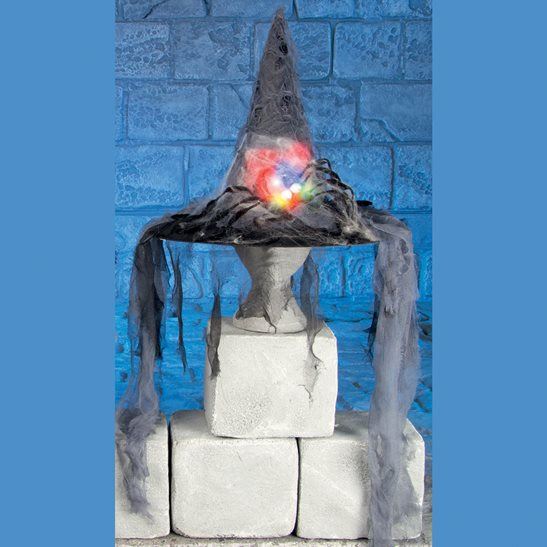 For a theme targeted more at an adults only event, why not create your own creepy, twisted circus?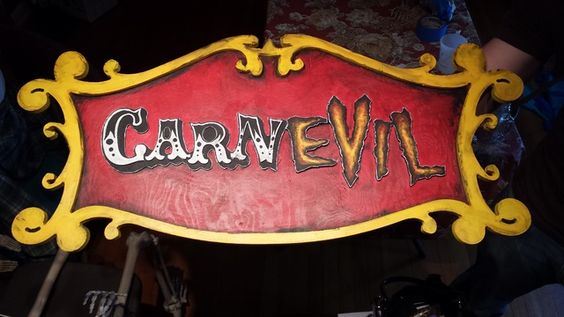 Image from Pinterest

Striped colours including red, white and yellow taking the theme from the traditional big top should definitely appear in your circus theme. Balloons like these below would also create an eerie atmosphere especially when guests might stumble into them in the dark! Add Fake Blood to your circus décor to give it an even freakier feel!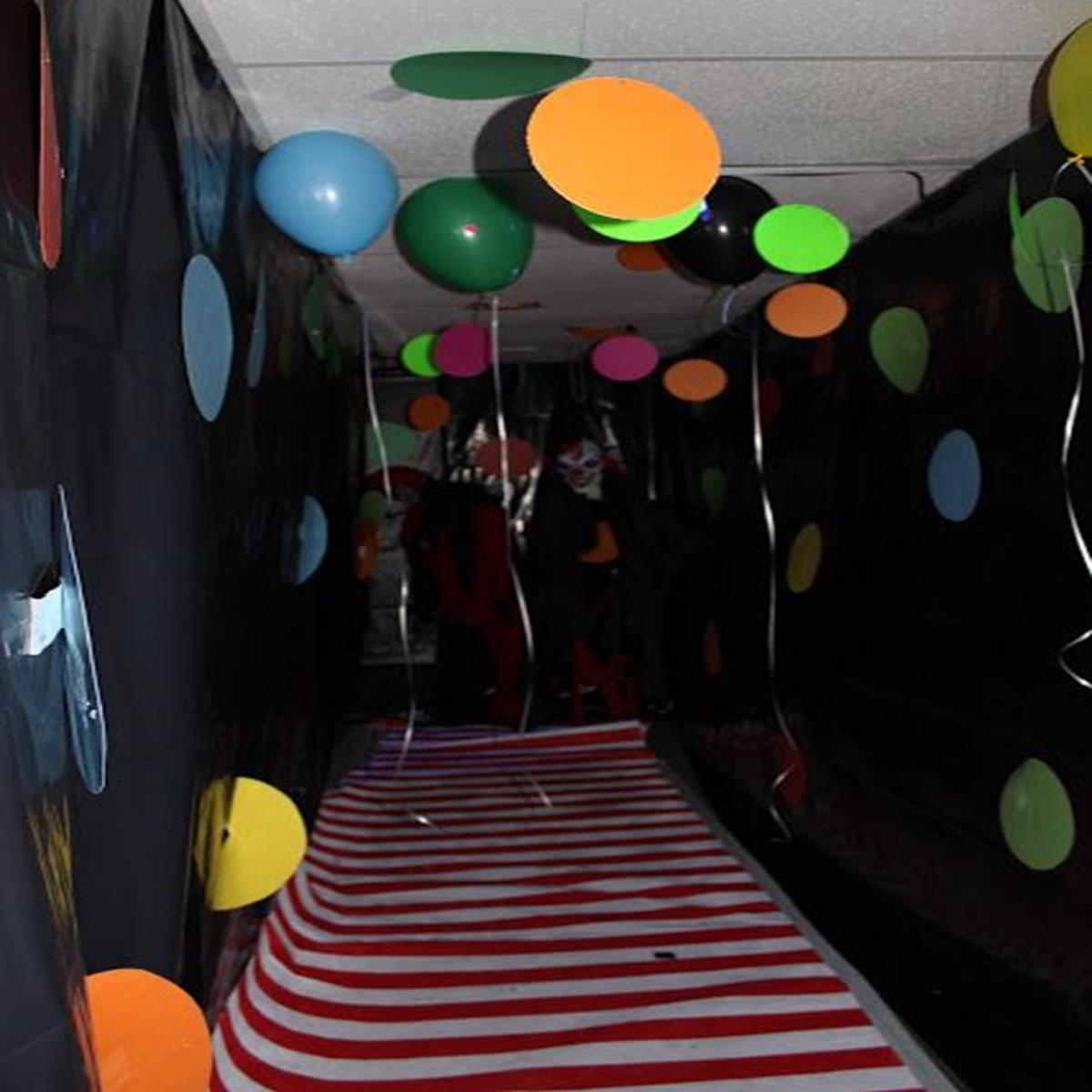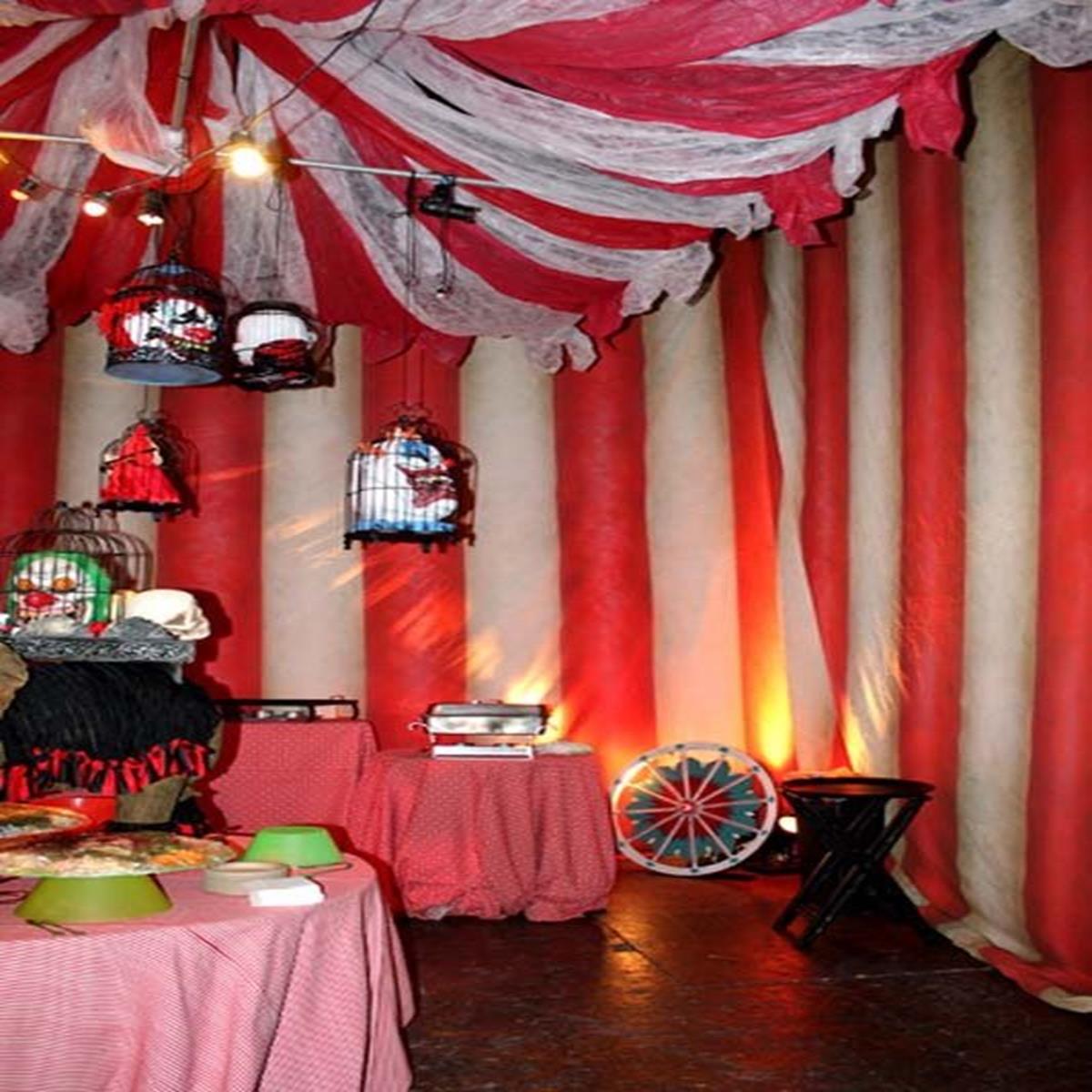 Images from Pinterest

For an alternative pumpkin carving idea this Halloween, why not try a freaky clown design like this? Perfect for adding to your evil circus theme!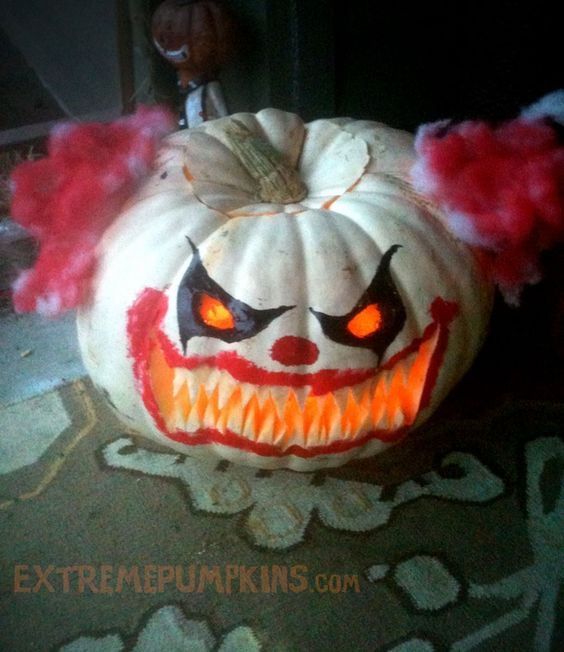 Image from Pinterest

Due to their limelight in current TV shows and movies, scary clowns are certainly a hot Halloween topic right now. Why not complete your evil circus theme with our Animated Hanging Clown, that is sound activated and has scary light up eyes making it the perfect decoration for the day or night!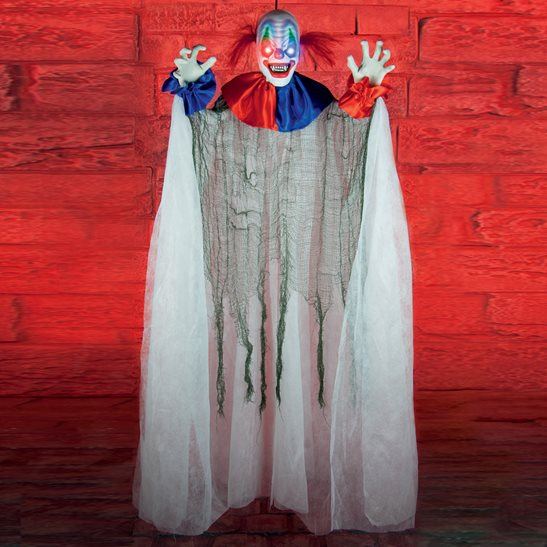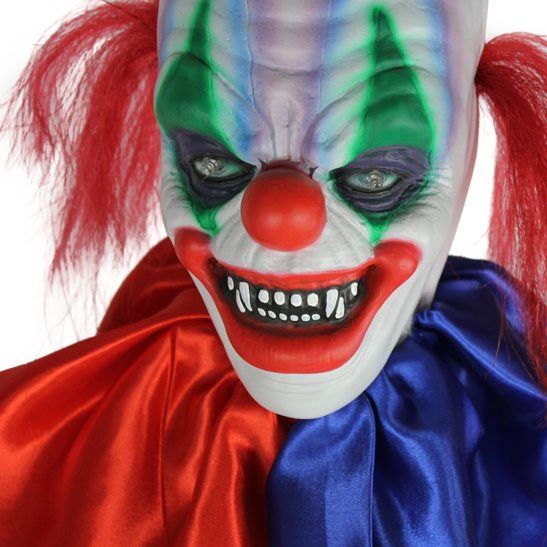 This is a great theme especially for girls and ladies' parties, we love this gothic pink and black colour scheme, not too spooky but keeping to a dark Halloween theme!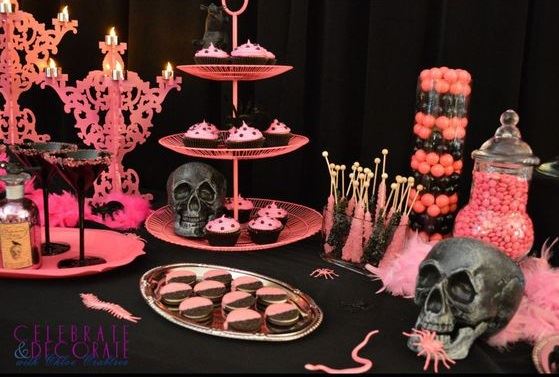 Image from Pinteret

This is ideal for all ages too, just cater your food and drink to suit the ages of your guests. We love how this theme has carried right through to the refreshments served!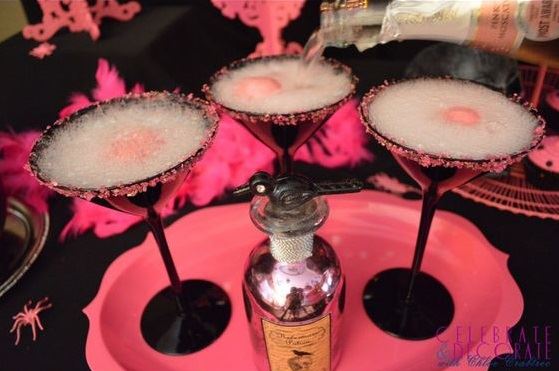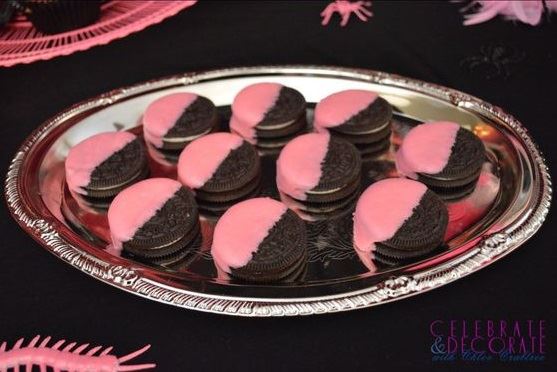 Images from Pinterest
How about the theme of a good old fashioned haunted house? There are lots of great ways to recreate something like this, and lots of brilliant products and decorations to make your home the spookiest on the block!
Essential things to include in this theme would be plenty of gothic styled ornaments and colours, skeletons, candles, cobwebs, and why not throw sheets over your furniture to make it look like they've been sat for decades!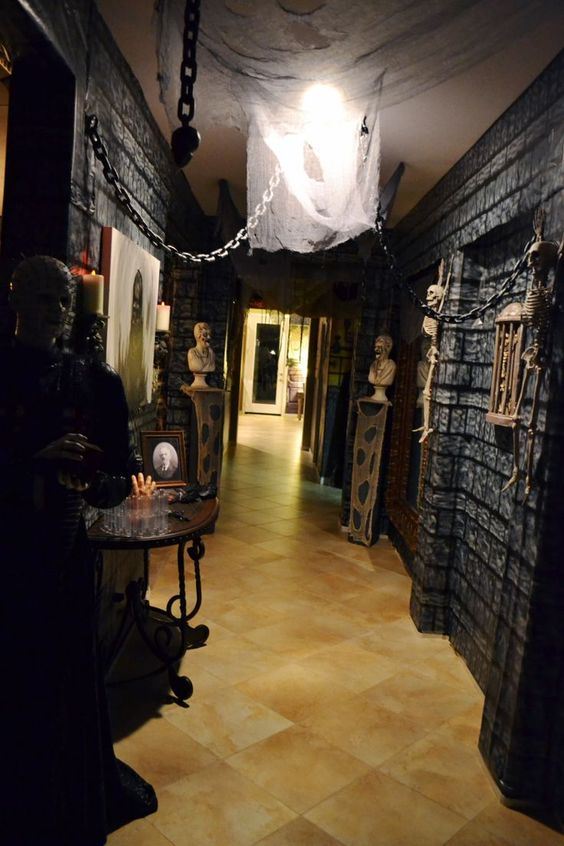 Image from Pinterest

Add something spooky to your walls like our Horror Mirror, guaranteed to give all guests a fright as they pass. Our 3 Tier Candelabra is also fantastic addition and keeps to the gothic theme. It contains 3 flickering candles that will provide that eerie, haunted atmosphere you're looking for.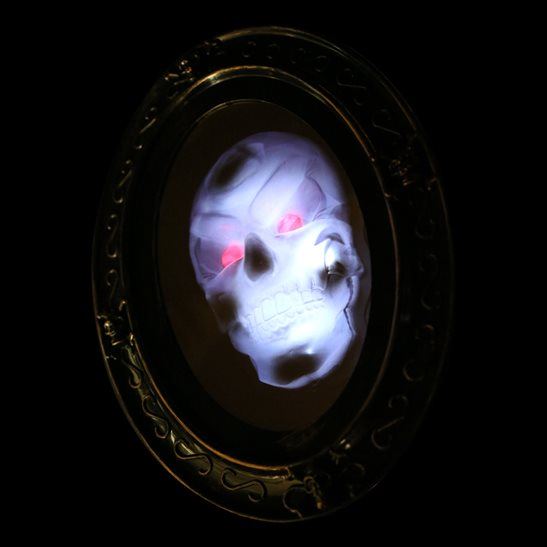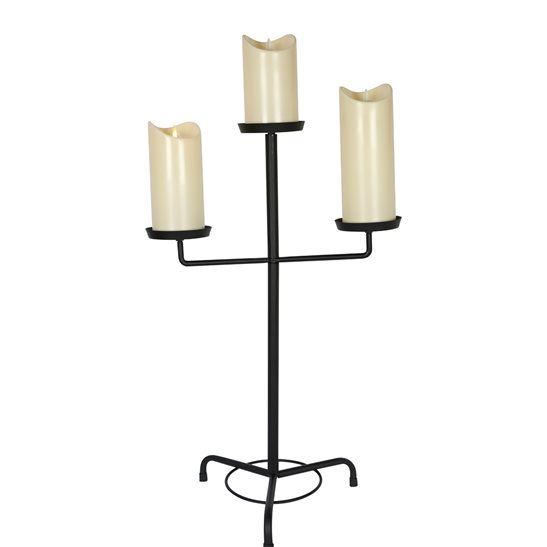 We think this creepy chap will be the perfect addition to your haunted house. Our Spinning Head Zombie Groom is ideal for placing on the floor or table top, and his head spins to reveal a scary skeleton face on the other side! Perfect for taking your party guests by surprise!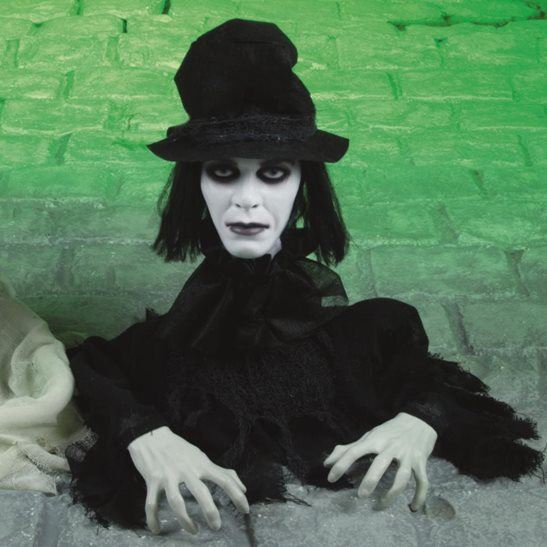 Complete your haunted house with some of our Creepy Spider Webs. Drape over windows, doorways and walls to create the perfect atmosphere!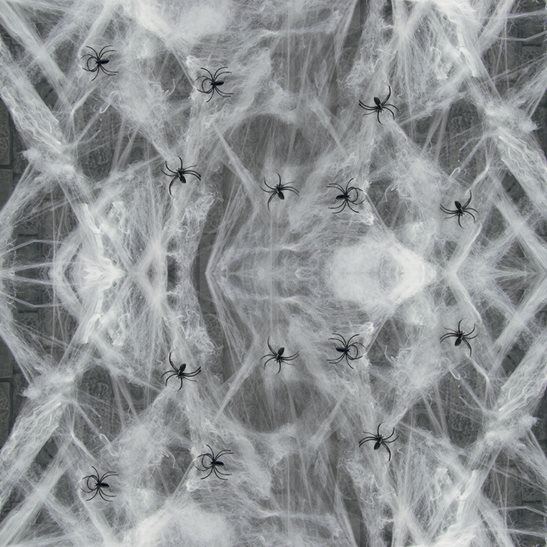 How about a zombie themed party?
Again this can be catered to the age of your guests by making it as gruesome or as child-friendly as you like.
Fake Blood is an essential decoration to this theme, as well as the odd fake body part, and make sure your snacks table is a little bit gruesome too! We love this simple and effective spread…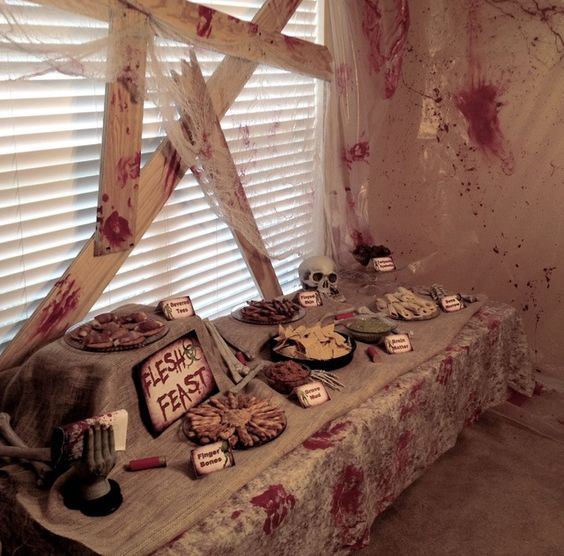 Image from Pinteret

Add some of our gruesome decorations to your zombie themed party such as our Zombie Woman with Body Parts prop, guaranteed to be the focal point of your Halloween! Or add our Dripping Blood Border to your walls to instantly add a gory vibe to your home or part venue.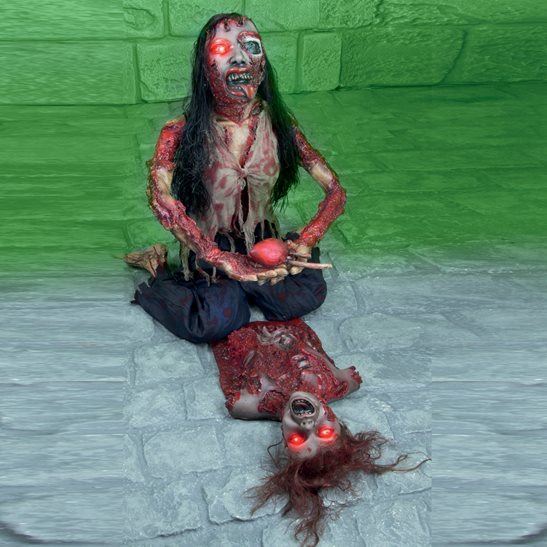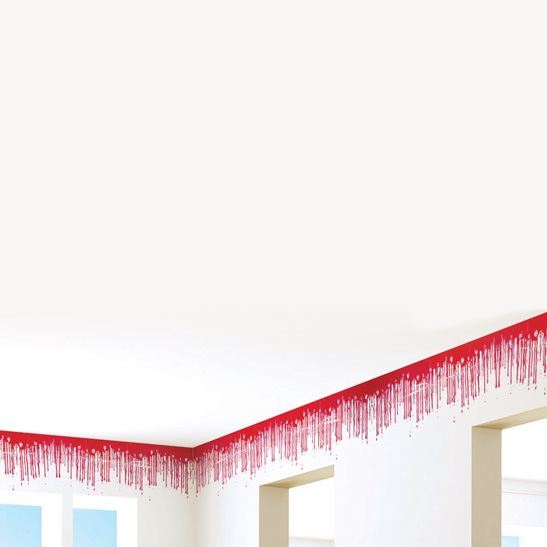 We hope you have enjoyed this selection of Halloween party themes and that our blog might have inspired you to try one of them.
There's still time to sort your spooky Halloween décor this year, head over to our well stocked Halloween Horror Shop website and browse our fantastic products at your leisure.
Until the 26th October you can also make use of our wonderful PUMPKIN20 discount code for 20& off all orders!