Party Essentials from Halloween Horror Shop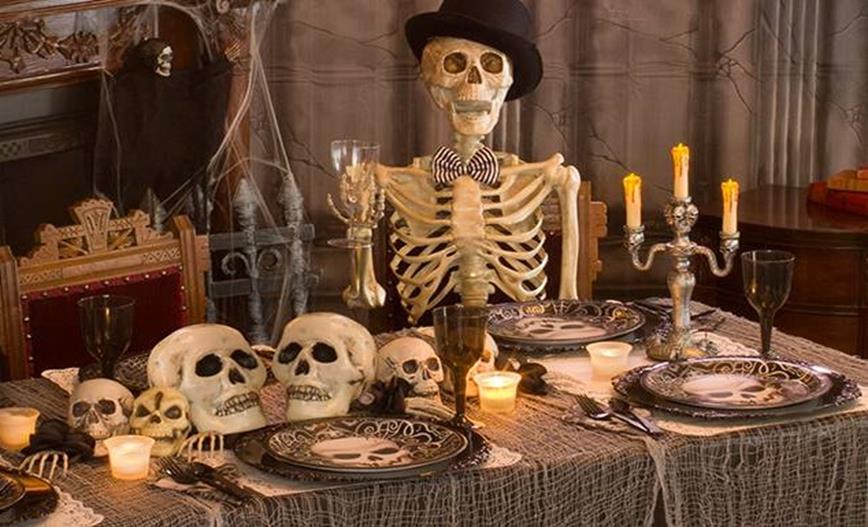 You're probably like us and love Halloween – it's just the best time of year!
So you'll surely agree with us when we say it's never too early to get prepared for the celebrations!
Whether you're hosting a big party for children or just having a few family members round your house, make sure you're equipped with all the party essentials that you can find right here on the Halloween Horror Shop website!
In this blog we want to share with you some of our great Halloween décor ideas, perfect for any kind of spooky celebration this year!
Banners are perfect for creating an instant party atmosphere. Check out our Metallic Banners and Halloween Bunting which would be ideal for kid's parties, for dressing your party room or even your house for quick and simple Halloween decorations.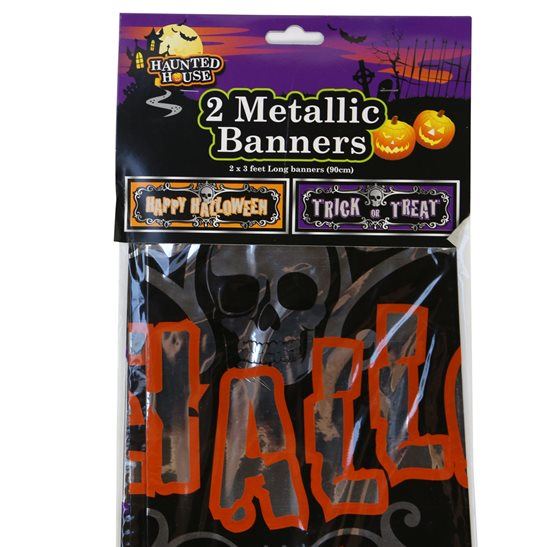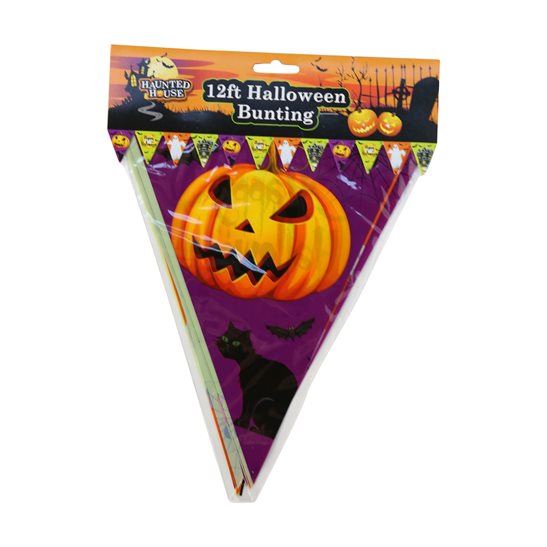 For something a little more spooky and gory, how about our Dripping Blood Halloween Border? You can dress any room with this realistic banner as it covers 3.6m! A definite essential for any scary Halloween party!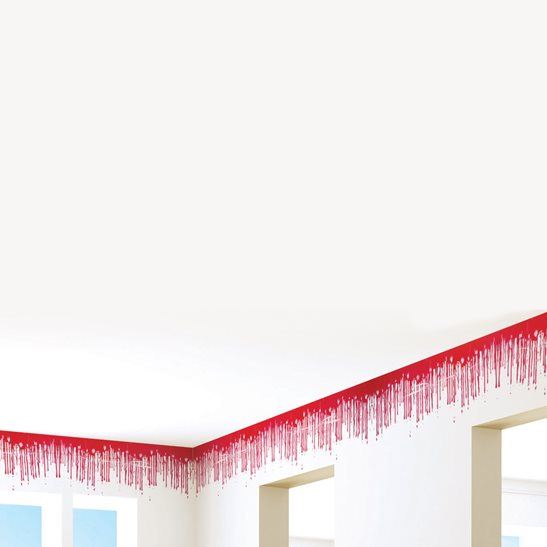 To match the dripping blood border, why not add our Dripping Blood Tablecloth to your Halloween buffet spread? This creepy tablecloth will keep your spooky theme going and for just £1.19 you can certainly afford to dress multiple tables in a bigger party too!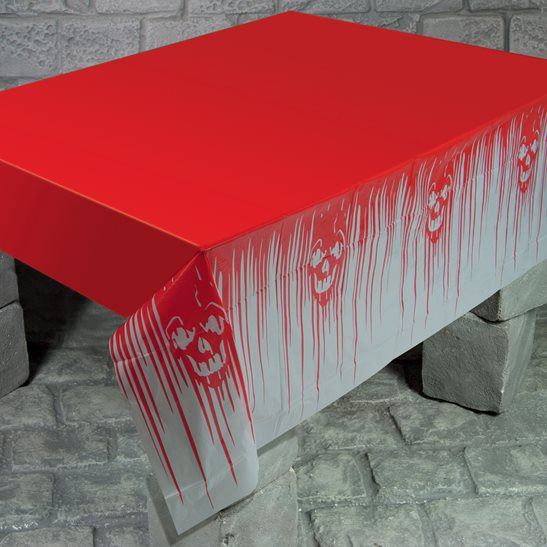 Keep your guests on their toes and hang these across walls, doorways, windows and more for a scary atmosphere in any Halloween event!
Our Halloween Fright Tape Triple Pack reaches up to 6m in total...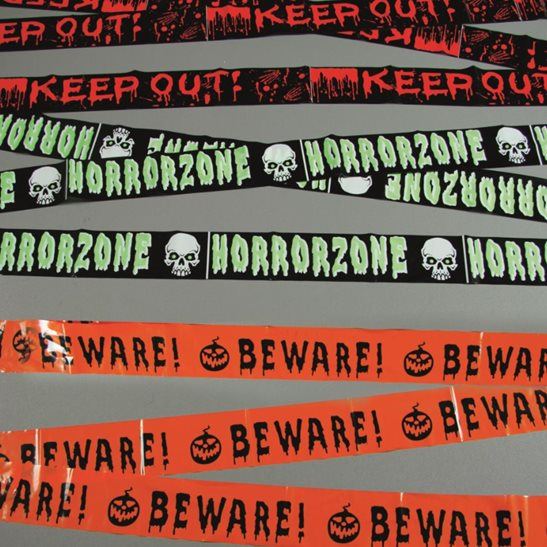 ... as does our Fright Tape Twin Pack. We have these two great options that are perfect for using in different colour schemes!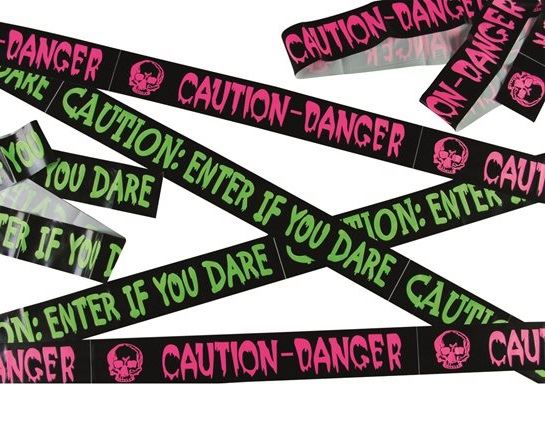 What would a party be without balloons?!
Our 24 Pack of Orange and Black Balloons are an ideal choice and there will be plenty to fill any Halloween party venue!
Great for decorating, using for games or adding into children's party bags!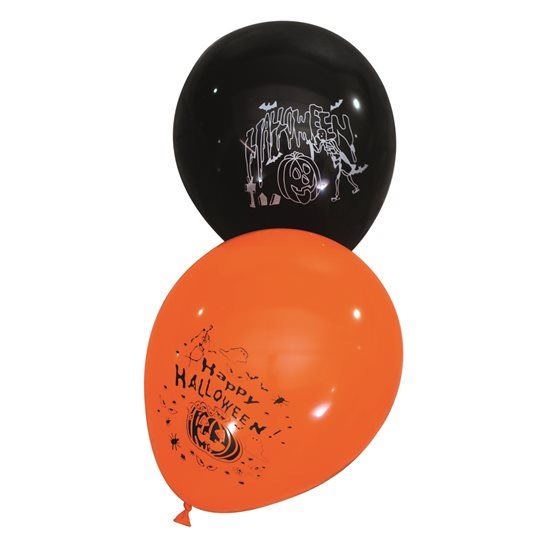 We're sure you'll be serving up some tasty Halloween snacks at your party! Make sure your spooky theme is carried out to your plates and cups too!
We love the colourful, fun designs on these products and both of the Funky Orange and Purple Cups and Skeleton Halloween Party Cups are available in packs of 6 for just 99p so it's affordable to buy multiple packs to cater for all your thirsty guests!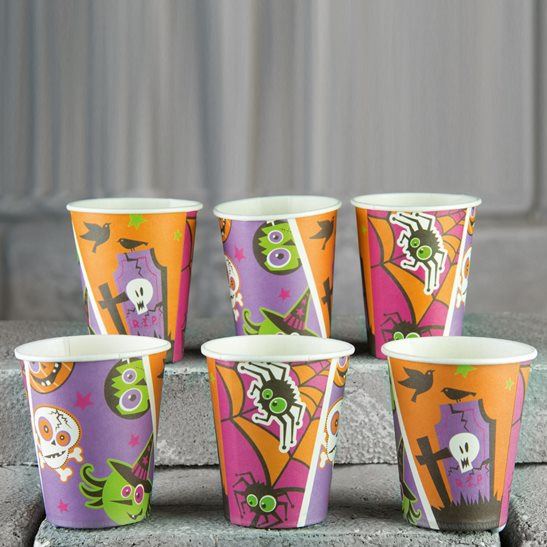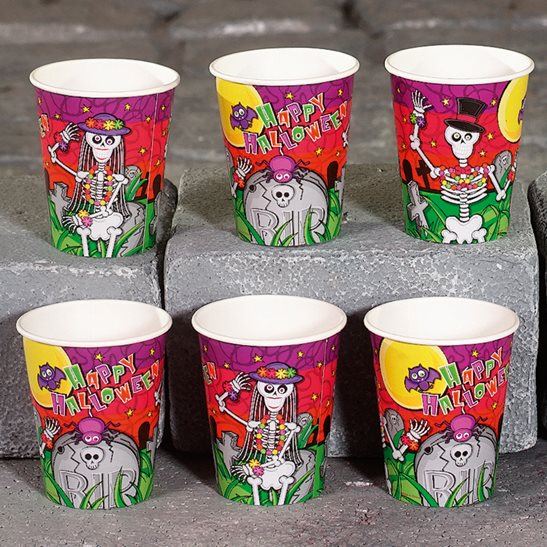 For an extra special Halloween cup why not try our Triple Pack of Themed Cups? Children young and old and adults alike will love these and they will help them to get in the fun Halloween spirit! Fill them up with tasty drinks or even place around the house or venue as decorations! These are a very versatile item and are available for just £4.99 - bargain!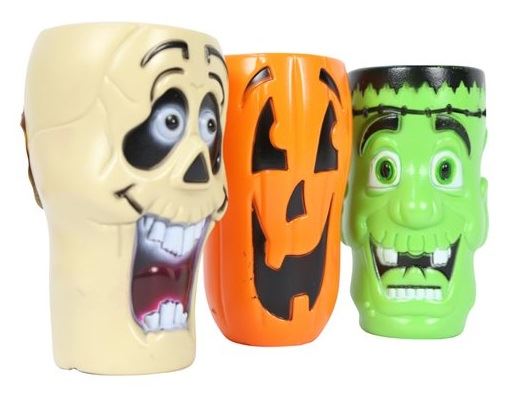 Let your party guests fill their tummies from our fun Skeleton Halloween Party Plates. Great for pairing with the skeleton cups shown above, they will keep the colourful party vibes going through all your decorations, even when your guests sit down to feast!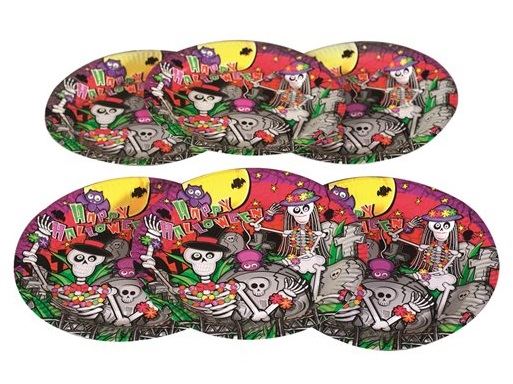 We hope that this short blog will have given you some décor inspiration for Halloween this year, and will have shown you that Halloween Horror Shop is the perfect one-stop shop for all your party essentials this year!
We selected here just a few of the fantastic products we have on offer on our website, visit our Halloween Horror Shop homepage today and browse our full range at your leisure!

Add fun Halloween Inflatables to the outside of your venue to welcome guests in.
Choose from our range of frightening Props that will certainly give visitors a fright.
Illuminate your party with our spooky and eerie Halloween Lights.
And accessorise your home with our enitre range of Halloween Decorations, including great value packs for home decor, costumes and more!