Only 2 Months To Go - Time To Stock Up!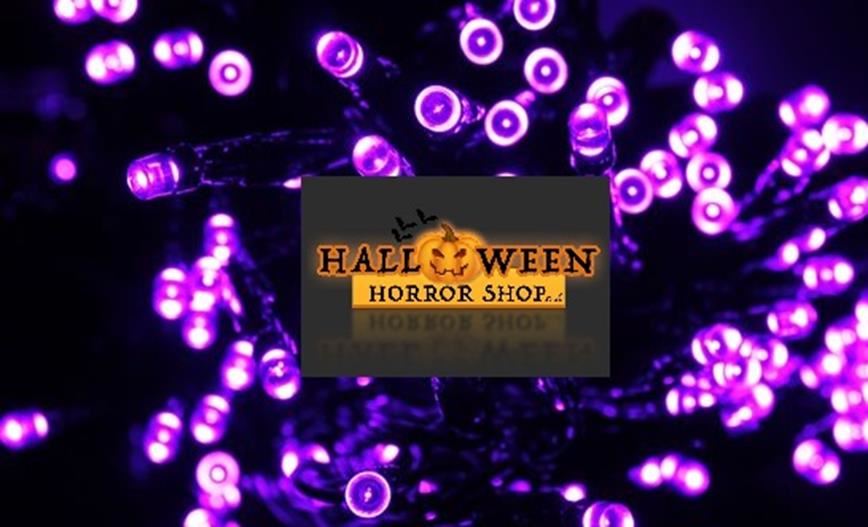 We can't believe how fast this year is going!
And if you're like us you'll be getting excited that Halloween is only a couple of months away!
Now is the perfect time to get stocked up on all your Halloween essentials, whether you're holding your own party or just want to put up decorations in your home to celebrate the spooky season, we have everything you need here at Halloween Horror Shop to make 2017 your best Halloween yet!
From decorations and props to lights and inflatables, we've got plenty available all year round for you to get stocked up with time to spare! In this blog we'd like to give you a peek at some of the fantastic products we offer and hopefully give you a little inspiration for your Halloween décor and accessories this year!
At Halloween Horror Shop we have lots of party essentials to help make your event planning as stress-free as possible, just like our Skeleton Party Cups and matching Skeleton Plates! They have fun, colourful designs making them ideal for kid's parties, and with them coming in sets of 6 you can stock up on multiple packs of these affordable essentials!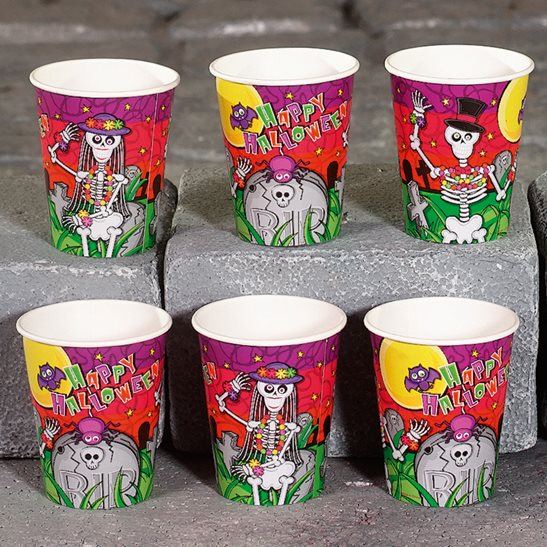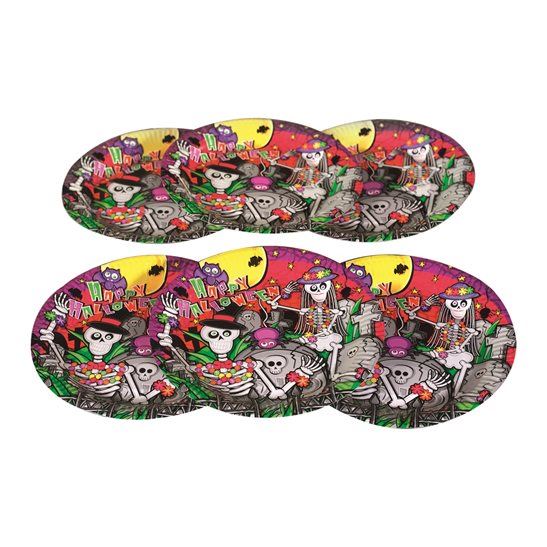 What's a party without balloons?!
We have some fab Halloween Balloons great for decorating your party venue or placing in party bags! In traditional black and orange Halloween colours, they'll look right at home in your home or party venue. For just £2.99 you get 24 balloons, so plenty to go around, and kids will love the spooky printed designs!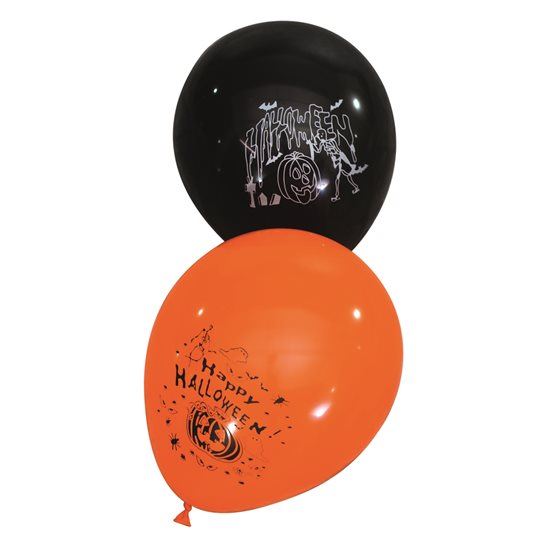 We love this wall decoration that is super versatile for any home or venue this Halloween! Our Dripping Blood Border is a simple yet effective decoration no matter what your party theme or colour scheme! This super long border at 3.6m will be perfect for turning any room into something a bit scary!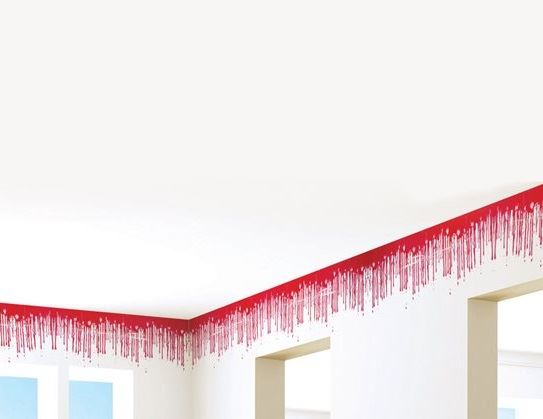 Don't forget to add lights to your Halloween decorations this year! They will keep the party alive and spooky even when the sun goes down! We have an extensive stock of all styles and colours of lights on our Halloween Horror Shop website, but why not choose something simple yet effective like our 200 Orange Supabright LED Lights. These would be perfect for trimming up windows and doors or any other spooky display you create!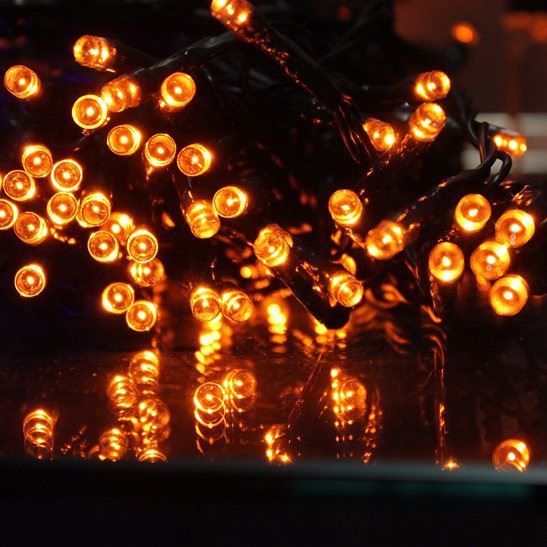 We have a brilliant range of Halloween Inflatables available which are fantastic for creating something special on the outside of your home! Your party guests or trick or treaters will be 'wowed' by these fun and spooky decorations that also include lights, making them just as effective at night time! Why not place on near the entrance way to your home or venue just like our Spooky Halloween Arch with Spooky Owl?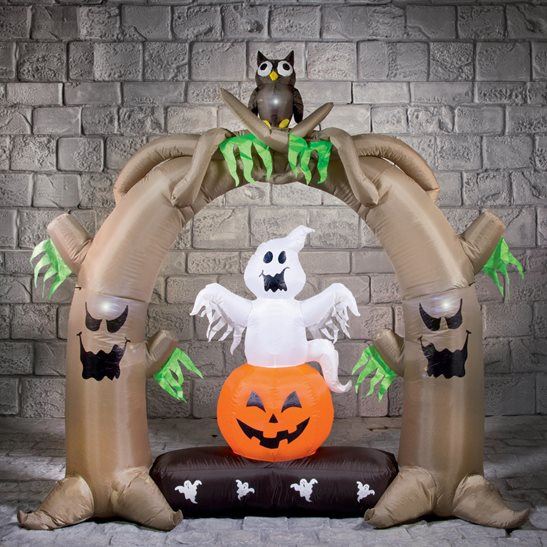 We also have tons of creepy indoor props to turn any home into the spookiest of haunted houses. No matter what theme or style you wish for your décor to follow we have something to give your family, friends and visitors a real scare! Whether you like creepy clowns, witches on brooms or spooky skeletons our props will add something unique to your Halloween décor this year!
Why not try something like our Hanging Halloween Bat that is sound activated and has creepy red LED eyes. This battery operated decoration can easily be placed anywhere in the home, and is guaranteed to be a hit with your guests.
Or for something a little more gruesome how about our Zombie Woman with Body Parts prop? Again with spooky LED eyes the zombie has realistic hair, nails and teeth, she's sure to give your visitors a fright! Ideal for any Halloween display it will look particularly effective at night time!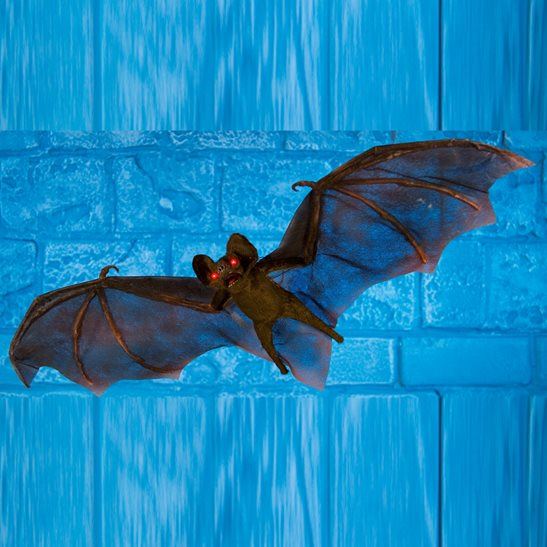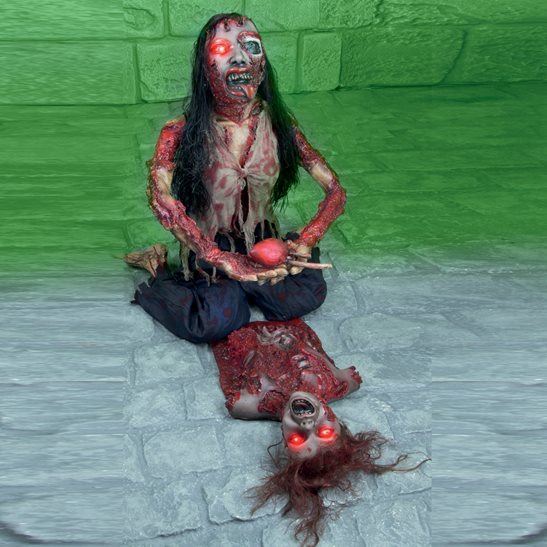 Already planning your Halloween costume this year?
We have lots of great quality items on the Fancy Dress section of our website where you'll find lots of makeup and accessories that will finish off your spooky costume this Halloween! This includes our Blood Spray which is ideal for all kinds of costumes, whether you choose to be a vampire, zombie or film character it will create effective blood splatters that can easily be removed with soap and water.
Or perhaps you're thinking of a mummy fancy dress or zombie, our Halloween Blood Bandage will be the perfect accessory to complete your outfit! At over 7m long you've got plenty to work with however you decide to wear it. This bandage could also be used as a creepy decoration in the home!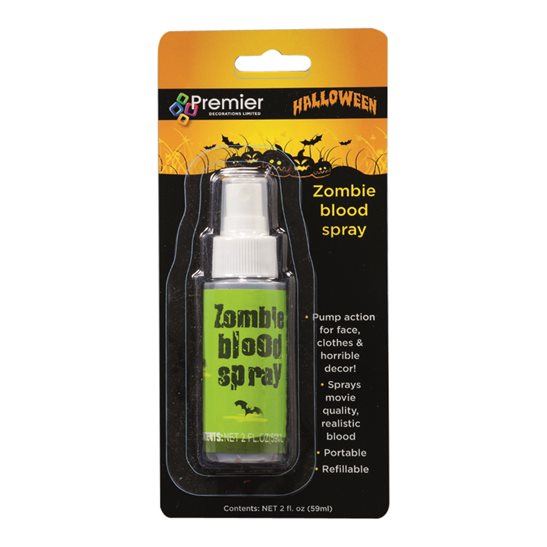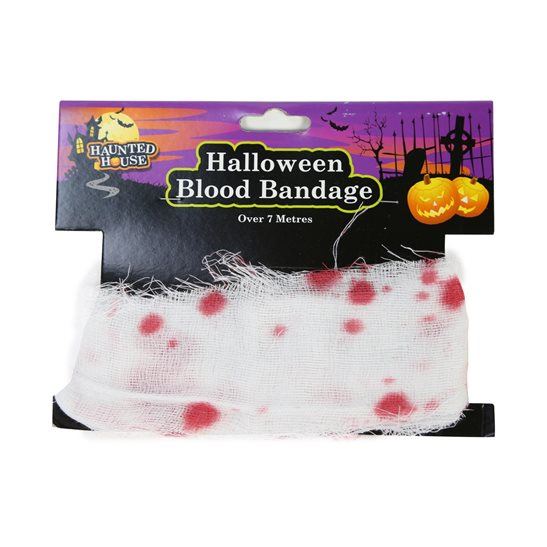 Here we've just given you a sample of a handful of the wonderful Halloween products available.
Why not head over to our Halloween Horror Shop website to browse our full range at your leisure. Remember its free, fast delivery on orders over £50! Even more reason to get planning for Halloween right now!