How to Create Your Own Haunted House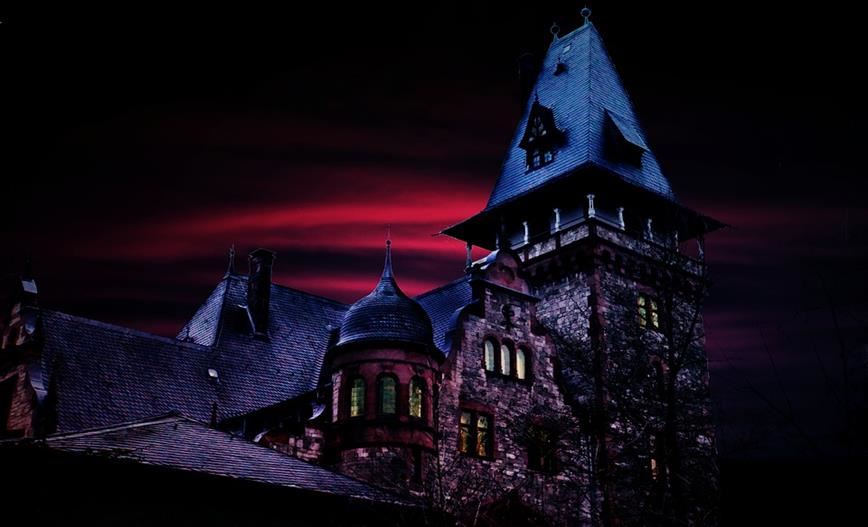 Fancy going all out with creating your very own Halloween event this year?
How about running your very own haunted house?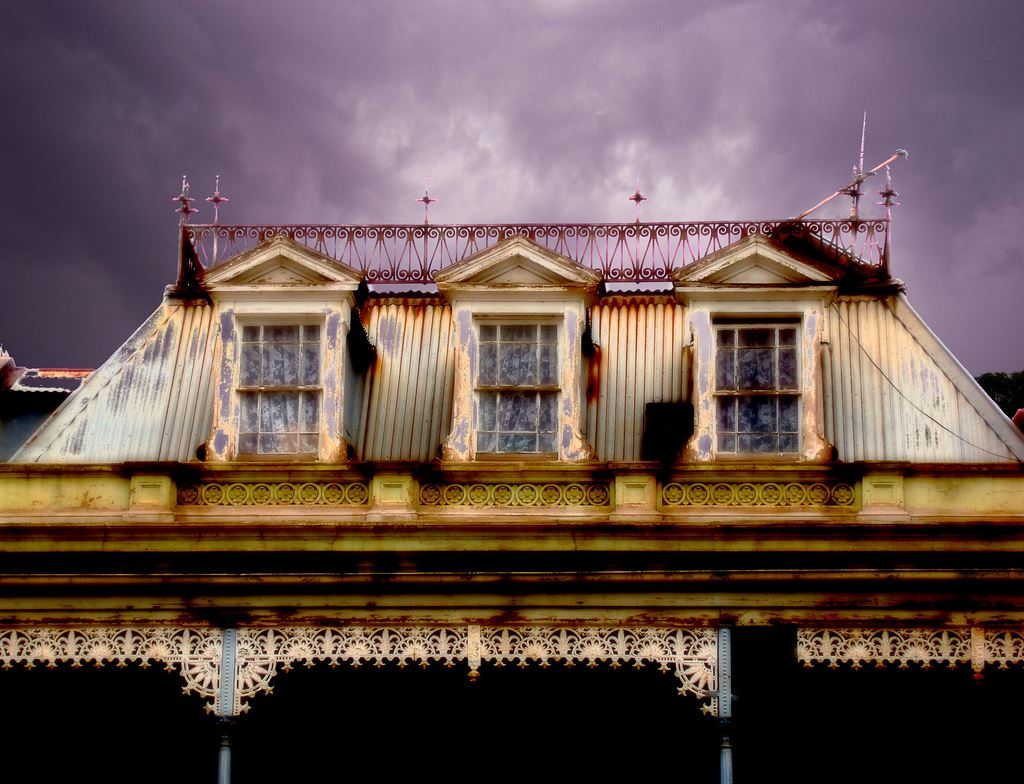 They're one of the world's most common scare attractions, you might normally visit some great ones in fair grounds and theme parks. But why not bring these scare factors into your own home, and welcome guests to spread the fun of Halloween in a different way this year…

If you're thinking of giving this idea a try, this blog will look at some ways that you can make your haunted house as successful as possible, with some great ideas for decorations too from our website here at Halloween and Horror Shop!

Here are some points you might want to bear in mind when creating your spooky Halloween attraction…
The element of surprise!
Something unexpected is always scarier than something you saw coming. This is an important factor you'll want to think of for your haunted house.
Things might pop out, jump, or fall – the best way to score a fright or two!

We have a range of great animated Halloween Props available here at Halloween Horror Shop that are perfect for this.
How about some of our shaking decorations, which as sound activated, such as the Hanging Workman and Caged Grim Reaper. Both have spooky red LED eyes so will be a creepy addition to your décor during the day or night time!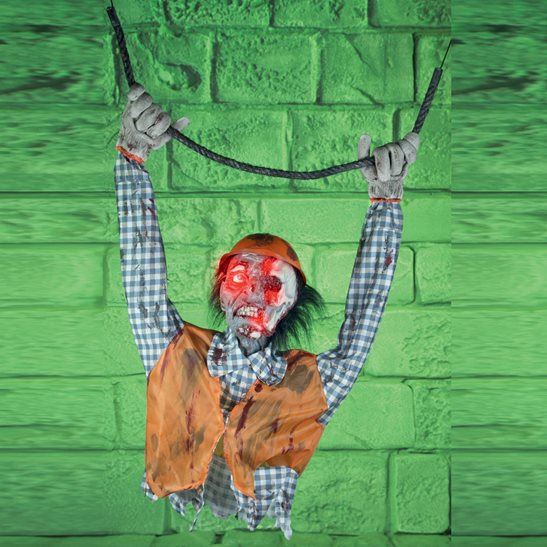 We have other great animated decorations with figures popping out, such as our Tombstone with Grim Reaper and Spooky Toilet with Zombie Head. Both of these look terrifying at night and will add a fantastic atmosphere to your haunted house decorations.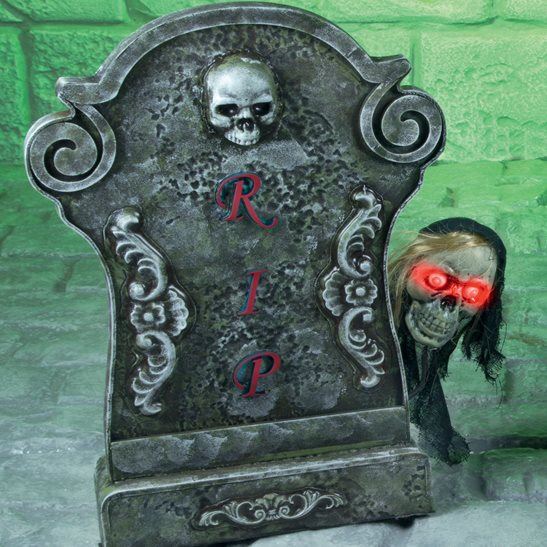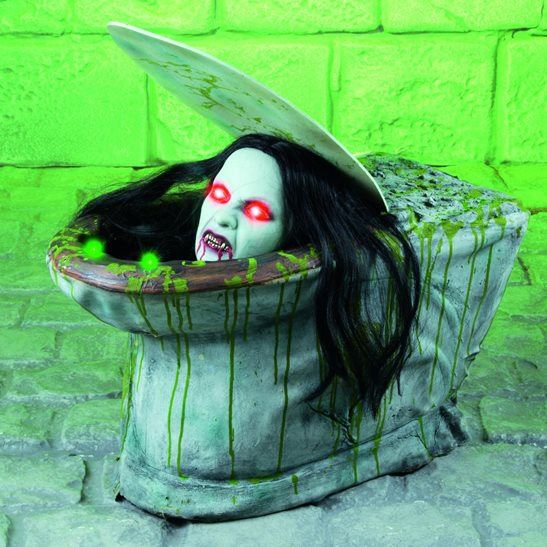 Connect with the five senses!
Don't forget to appeal to all the senses in your haunted house: sight, smell, touch, sound, and taste.

Loud music and sound effects such as screams, bangs, creaks and cackles will always go down a treat.

Maybe you can treat your guests to some gruesome snacks before, during or after to tickle their taste buds? Maybe you could incorporate these snacks into a well thought out story?

Find a way to incorporate smells to your haunted house, scented candles and oils may be a great idea.

Of course there need to be decorations and surprises round every corner to spook your guests, some of these such as cobwebs or dripping water may be a good idea to appeal to the touch sense!

We have great cobweb decorations such as our Animated Spider Larva that will give guests something gruesome to touch as well as look at!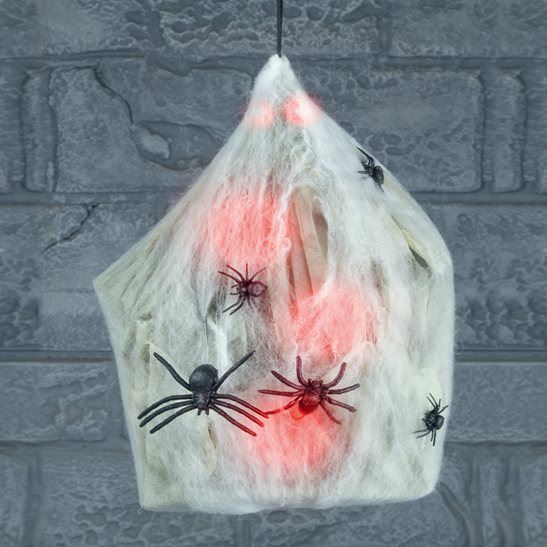 We also have a Creepy Black Wall Cover that would be great for draping in doorways, windows and over walls to add another texture to your decoration that has a spooky feel! A bargain at just £1.49, you can afford to purchase multiple to cover lots of different areas!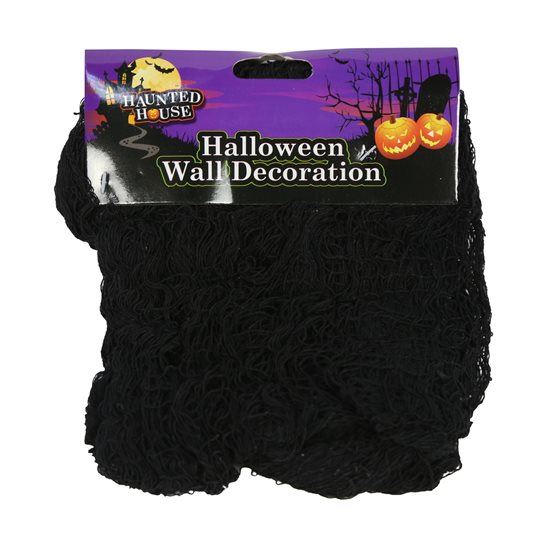 Keep them on their toes!
Utilise a mixture artificial decorations and real humans playing roles to add to the fear factor. Hopefully guests won't be able to tell which is which or see the actors coming, keeping the element of surprise alive even more!
Maybe you can have actors scattered around the house to tell sections of a story or plot, giving your haunted house an even more interesting theme.

A good guideline to follow though if you are including real actors, is the no physical contact rule. Most haunted house attractions follow this, and will just help to keep the safety of both guests and actors. Tormenting your guests with words, noises and creepy faces will be enough, contact with visitors may just be too much and might make some people uncomfortable!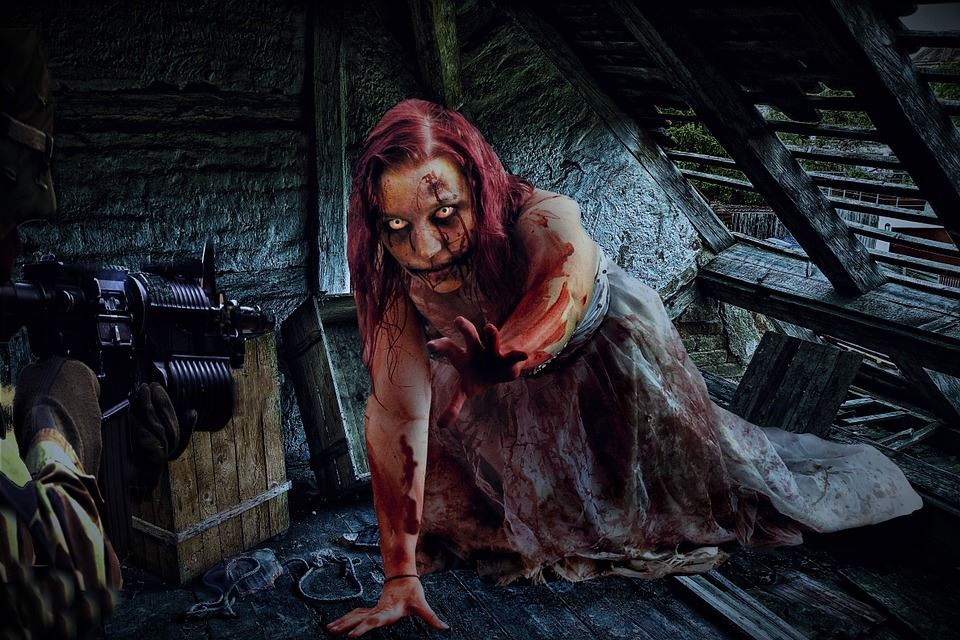 Creepy tour guide
The addition of a tour guide walking guests through the house could be a great idea if you can find a willing volunteer! You will need to then spend some time writing an awesome spooky script for the guide that they will share with your guests. A scary story can make the props you use even more terrifying and will easily carry out a theme to your haunted house!
Find different ways to cause terror!
Think of how horror movies trick us into being scared, it can be done in many different ways:

Tension – add moments of suspension into your story, perhaps in the form of a pause or quiet sound effect, to get an even bigger scare from certain decorations or special effects.

Distraction – if your guests are engrossed in another part of your haunted house or story, a scare from a different direction e.g behind or above can really take them by surprise!

Story – another reason why your script or theme should be really great and well thought out. If your guests are caught up in the story and characters, it will make them seem more life-like and spookier, giving your actors or decorations an easier job and will seem more realistic!

Threat – obviously your guests won't be in any real danger, it's just all part of an illusion. But if you have actors who seem to be chasing and terrorising your guests, lurking in the shadows waiting to pounce, or parts of your story that make them think they are in trouble, your haunted house will seem even more horrifying and alive, and will overall be more enjoyable for your Halloween loving guests.

Familiarity – another great way to keep your theme more realistic and scary is that if it's something guests can relate to or something they have experienced before. Maybe think about including local horror stories or myths into your theme, or a recent story in the news or newly released movie. These kinds of things all add to the terror of your attraction.


Remember: Clowns, dolls, and loud noises are always scary!
If these are things that fit in well to your theme, we'd say go all out. They're always winning combinations when it comes to horror movies etc.!
Here at Halloween Horror Shop we have a totally creepy clown prop, our Hanging Clown with LED Eyes! This is another of our decorations that is sound activated so perfect for a Haunted House setting!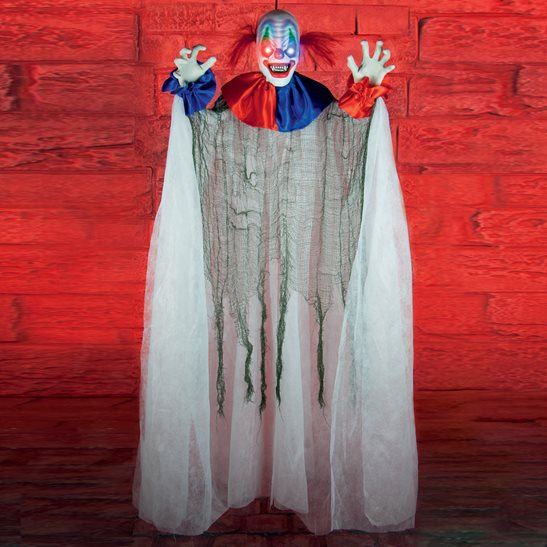 Take into consideration younger visitors
If you have children visiting, some kinds of scary might be too overwhelming for them! You don't want complaining parents on your doorstep with tales of uncontrollable nightmares!!
Have a backup plan in place for a less terrifying version of the haunted house for young guests. You might have two stories created so different aged visitors can get the most from their experience.
You might even design an emergency exit in case your house is too haunted for the little visitors, or even for the scaredy-cats of adult guests too!
We hope these ideas and tips might have helped if you're thinking of creating your own Haunted House attraction this Halloween.
Check out our full range of fantastic, spooky Props and products including Lights and Inflatables on our Halloween Horror Shop website today!