Have a Gory Halloween in 2017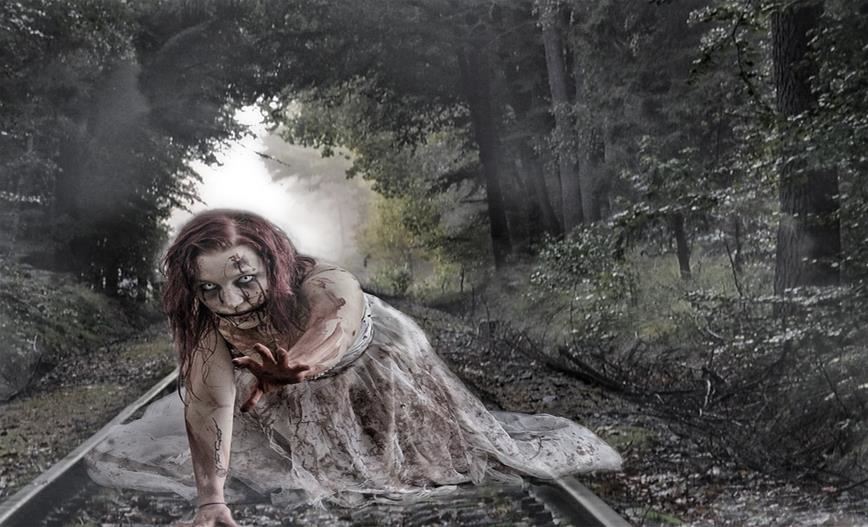 Thinking of trying a different theme for your Halloween displays this year? Whether you're hosting your own spooky party or just decorating for your own family's enjoyment, a gory Halloween theme might be worth a try!
If you're thinking of zombies, guts and gore our Halloween Horror Shop online store has everything you might need to create your own horrific displays! These themes may be better suited to homes that aren't expecting young children around, or for teen or adult Halloween parties (some of them are pretty realistic)!
In this short blog we want to share with you just a few of the fantastic Halloween products we have on offer, to hopefully give you a taste for Halloween this year and to try and inspire you to step up your décor game in October!
Below are some of our truly terrifying Halloween Props. These will certainly create a spooky atmosphere in your home! Click the links to be directed to our site where you can watch videos of these decorations in action!
Our Zombie Bride with Alien Coming out of Stomach is totally freaky and will be the talking point of your party! This prop is animated and emits a spooky wailing sound. It also has red LED lights placed in the eyes so it will be especially spooky in the dark.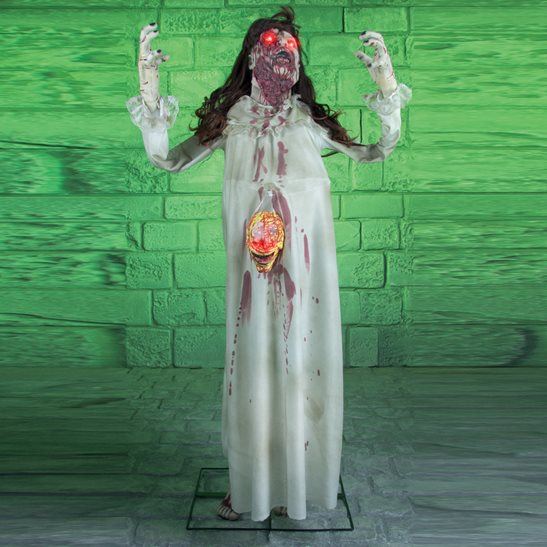 Our Gruesome Sitting Ghoul is another spooky prop that will be a fantastic addition to any Halloween décor. With amazing detail and life like hair she will certainly give any visitors a fright! Again with red LED lights in the eyes and sound activation, it can be enjoyed in the night time too! Sit her on a chair, wall or other piece of furniture and prepare for a scare!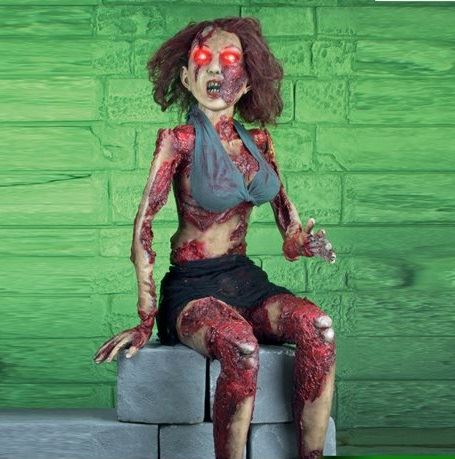 Our Gruesome Crawling Torso is a brilliant quality Halloween prop, and with realistic hair, fingers, nails and teeth, it will certainly frighten visitors, and with it been placed on a low level, it may come as even more of a surprise. Simply pop in the batteries and enjoy! LED lights in the eyes will mean it will stay scary through the dark too!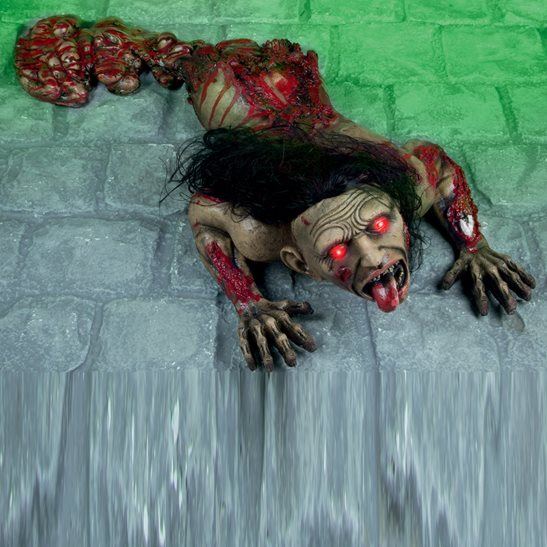 If you're starting to get into the idea of a gory Halloween theme, we think this next one will seal the deal! Our Zombie Woman Eating Victim prop is made of quality moulded rubber and is completely spooky! With lights in all the eyes it's especially scary at night time! The hair even has red blood highlights! This prop is certainly unique and will be a real showstopper!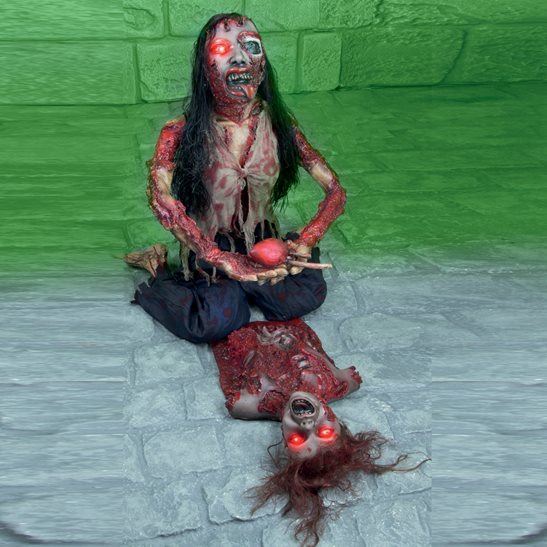 Another quirky decoration that will scare the living daylights out of your guests is the Gory Zombie Head Popping out of Toilet! This prop is sound activated so will definitely surprise passers-by, as the toilet 'flushes' the head pops out of the toilet! Spooky red LED eyes also means that it's super freaky at night! It emits a deathly cackle as it operates another reason why this is one of our favourite items!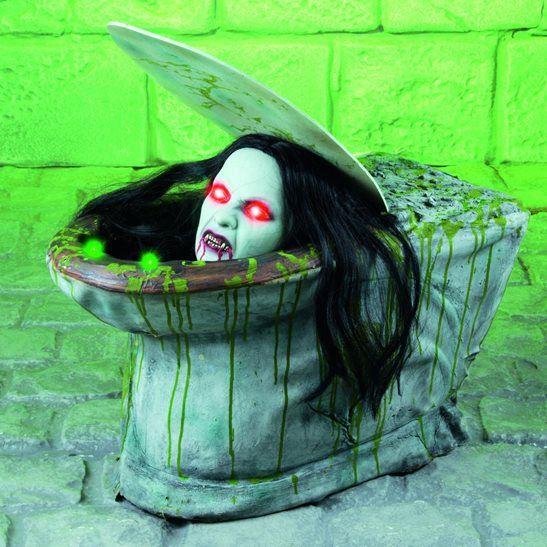 Our Shaking Hanging Workman is perfect for hanging anywhere in your home or party venue and will help to create the spookiest of atmospheres. It is sound activated and shakes vigorously when set off and lasts for 60 seconds! For indoor use only this piece will be a fantastic addition to any display!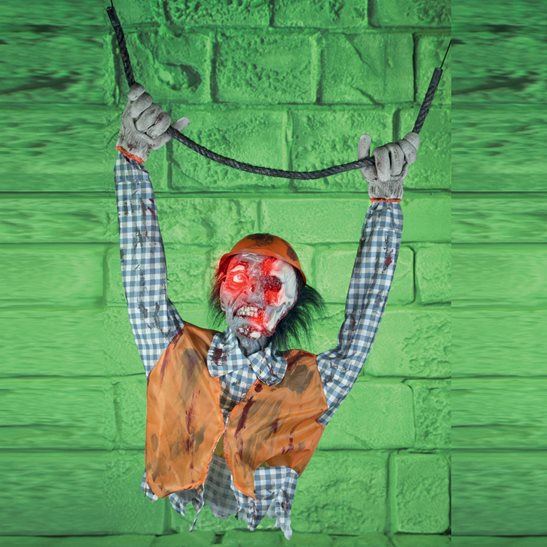 Keep your gory décor theme going into the bathroom with our Creepy Toilet Seat Cover. Ideal for any home and easy to apply, this bathroom decoration will certainly keep your guests on their toes! Check out our website for other great designs in this too!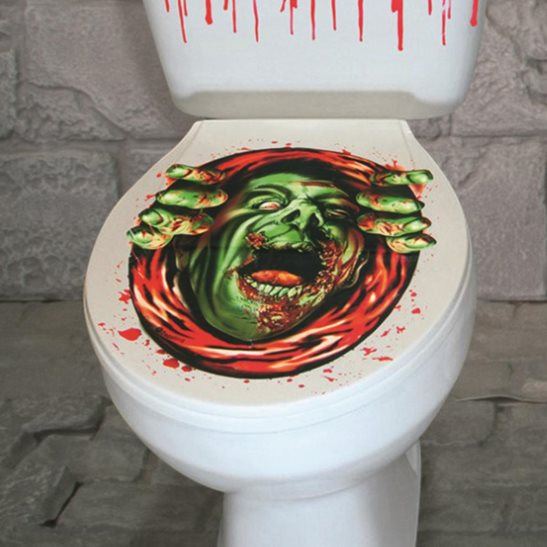 Create your own perfect gory costume this Halloween with some of our fantastic make up and fancy dress accessories. Get creative with your gory make up, some of our brilliant products might come in handy, such as our Fake Blood and Makeup & Fake Blood Kit.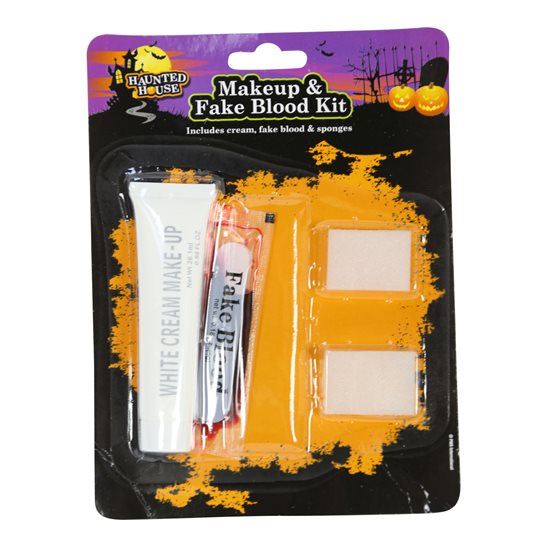 We hope this blog has got you in the mood for Halloween prep this year and inspired you to try something even gorier in your decoration scheme this year!
Continue shopping our Halloween Horror Shop website for our full range of Halloween Props, Decorations, Lights and Inflatables!