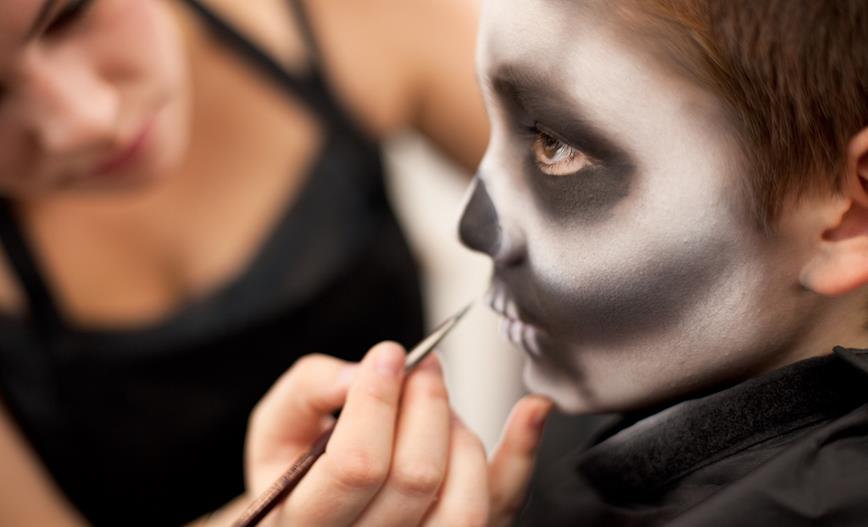 With Halloween creeping up on us, you may be starting to panic over the fact that you haven't decided on your fancy dress choice! Here at Halloween Horror Shop we hope that we can help with this, with some of these fantastic Halloween face paint idea we have found!
We also stock some brilliant face paint and costume accessories on our website that can help to complete your outfit this year…
With these makeup ideas, we wanted to take some typical Halloween themes and look at doing something a little different with them, what do you think to these ideas below?
Creepy Vampires – You won't get very far on Halloween before you spot a vampire! There will definitely be lots of them around but why not try one of these alternative ideas that we think are really great!

Here's a great detailed face paint idea – this could be replicated for men, women or kids too! Are you arty enough to give this a try this year?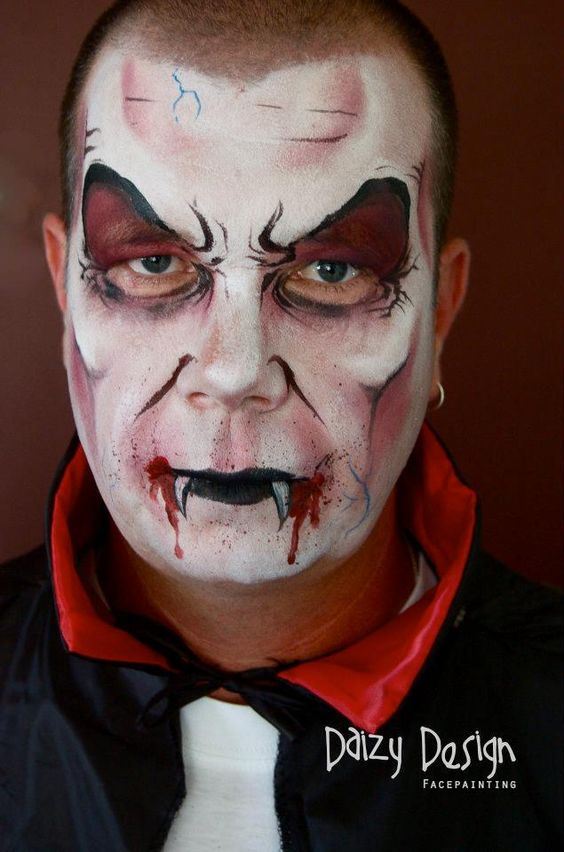 Image from Pinterest


This is a simpler take on vampire makeup, but we think it is just as effective! Again this can be used on men or women.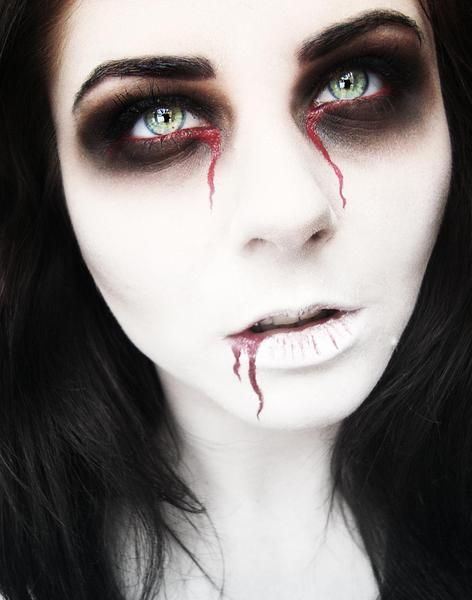 Image from Pinterest
Why not use one of our packs of Vampire Fangs, Blood and Face Paint and to create this look, and add something a little extra.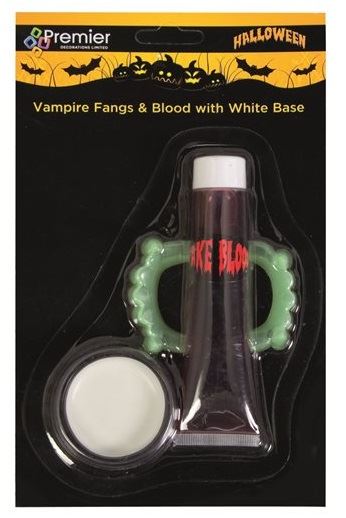 Some more, simple vampire looks here that can use a white base and touches of red blood.
We have another great make up product that can be used for these, our Halloween Blood Set With Sponges will be perfect to recreate this look, just £1.69 per pack!!
This is a brill, simple idea for men...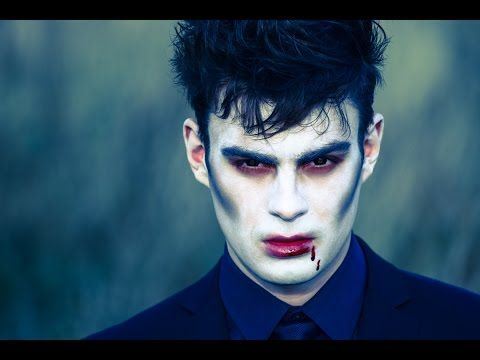 Image from Pinterest


And one that's great for women...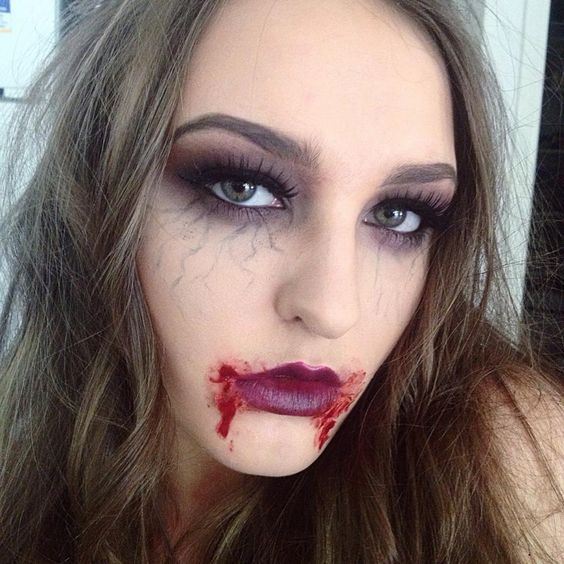 Image from Pinterest

Spooky Skeletons and Skulls – another Halloween favourite! Again this fancy dress idea can be used on men, women and children, so here are some great ideas we found that might get you inspired…
You could use one of our great makeup packs for these skull designs, our Glow in the Dark Face Paint would create some fantastic effects!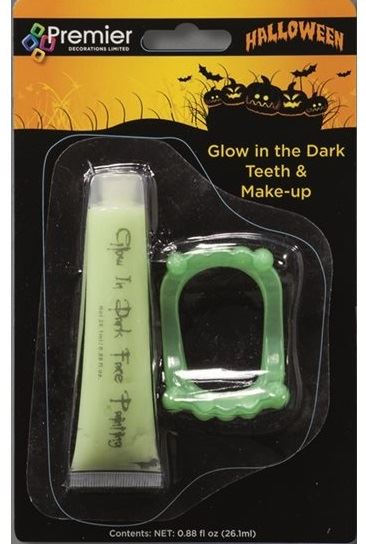 Just like this great skeleton idea here…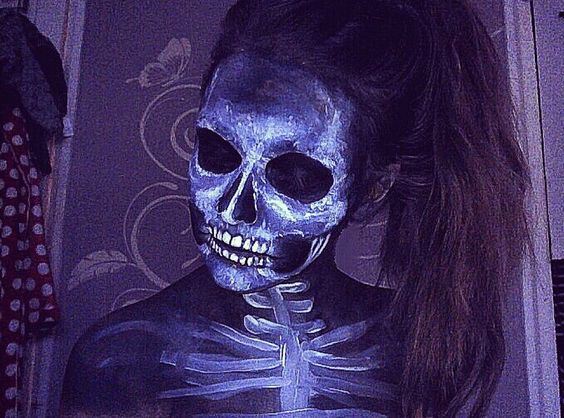 Image from Pinterest

The 'Day of the Dead' Sugar Skulls have been a very popular fancy dress choice for a while now, and we love these ideas for you to have a go at! You don't need many colours for these designs, just a little bit of time to practice…
A more glamourous look we think ladies will love, complete with flower headdress...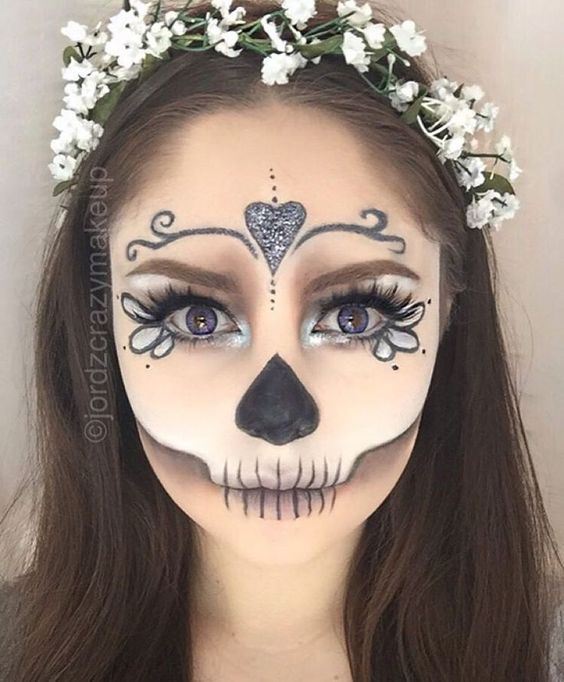 Image from Pinterest

And one great for the gents! We think the hat completes this idea too...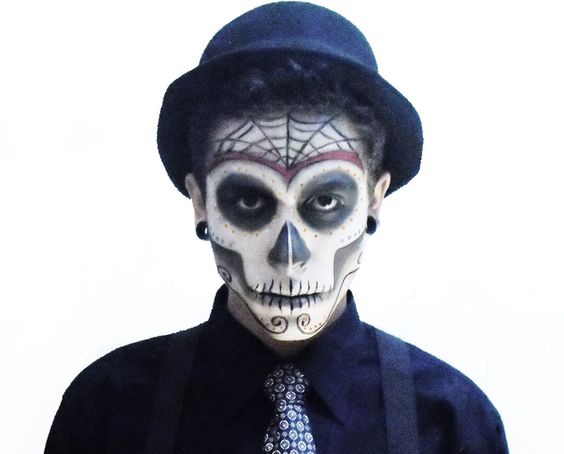 Image from Pinterest

Here are some of the more traditional skeleton ideas. We really love the designs here, but again you would need some patience and a few practice sessions in before the big day! Why not go to your Halloween party as a family of skeletons this year? Use one of these ideas for...

Men...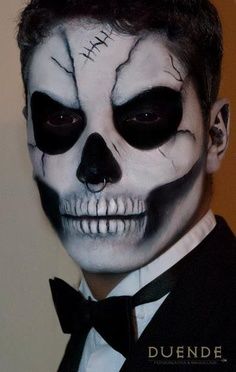 Image from Pinterest

...Women...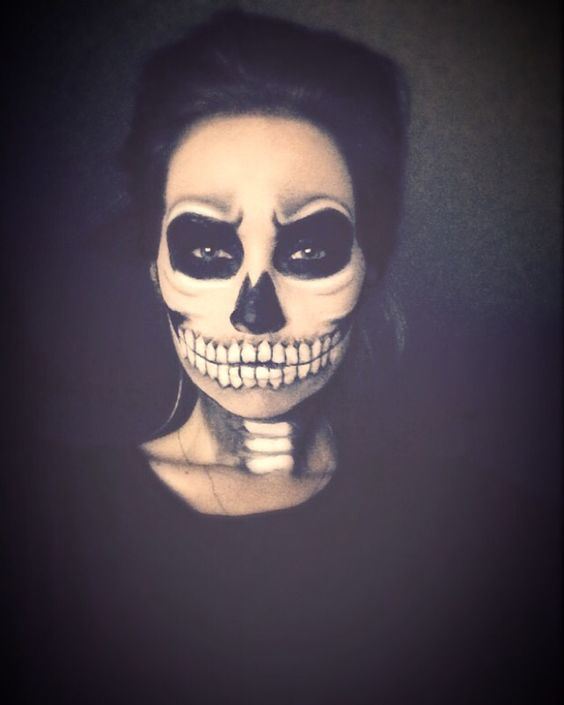 Image from Pinterest

... and kids...
Chances are the kids might not sit till long enough for the more detailed ideas above, but you could always give them spooky face paint of a skeleton that's a little bit simpler…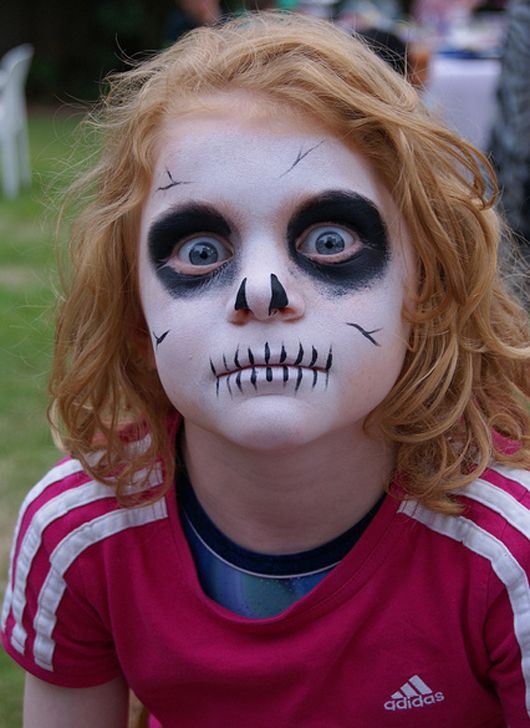 Image from Pinterest

Check out our great value makeup pack that includes cream face paint colours of green, white, red and orange. This would be ideal for if you're thinking of a face paint idea that includes lots of different colours, or for if you have more people's face paints to do that require all different colours too.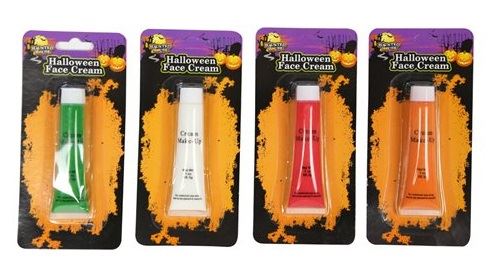 Here are some brilliant ideas we have found that could use the makeup pack above, they can adapted to be made easier or more detailed, depending if they're to be used for adults, teens or children!
We think this pumpkin idea is great! You get that real Halloween feel but doesn't take up too much of the face.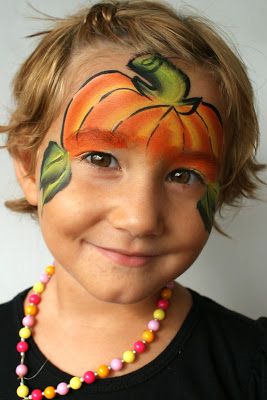 Image from Pinterest
This could be made creepier for teens and adults by adding some black, perhaps around the eyes and lips. A freakier version of a pumpkin could be something a bit like this, but would take much more time to complete…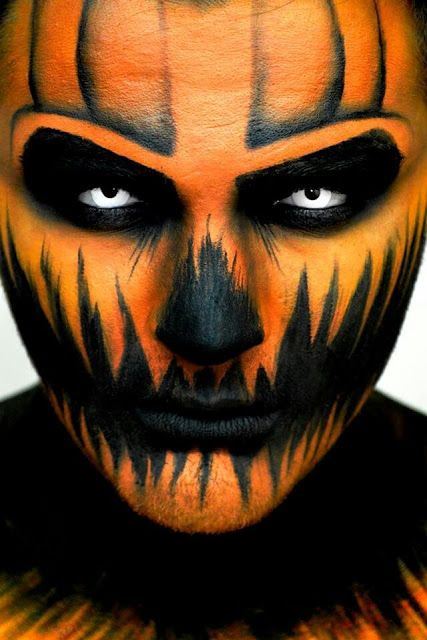 Image from Pinterest

We love this take on Frankenstein makeup too, which can be adapted for any gender or age. And again can use the makeup pack for this as well!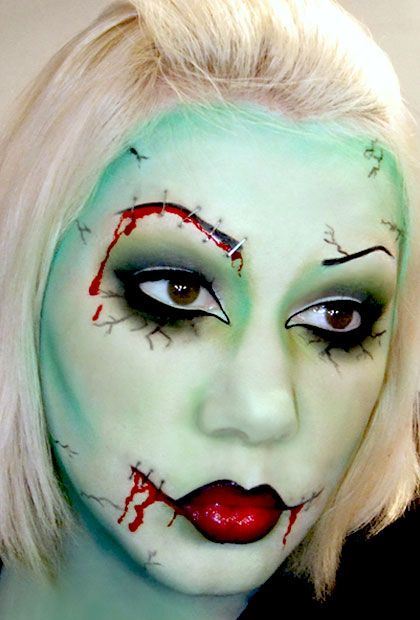 Image from Pinterest

Another idea for using the makeup pack is this kid's skull idea. A little different to some of the skulls mentioned before, as you've got the nice bit of colour added in which brightens it up. This idea is pretty detailed too though, so may be best used on older children! It could always be made simpler though if your little ones really love it as much as we do!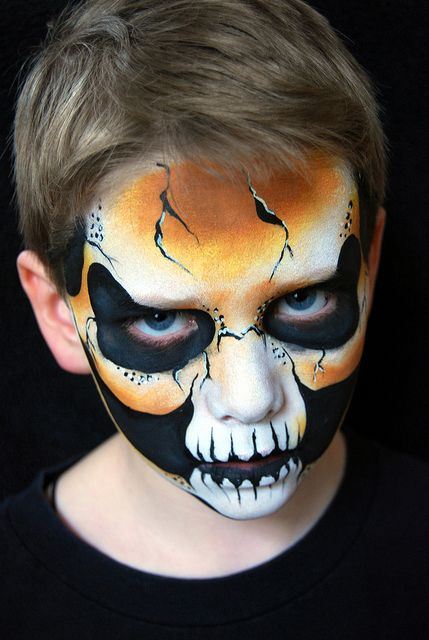 Image from Pinterest
Time for something a bit more gory – zombies!
We have some great fake blood products here at Halloween Horror Shop that will be perfect for these fancy dress ideas. Zombies are a great idea for Halloween fancy dress, they're super creepy and great for if you're looking for something a little more hassle free. You can just get messy with the blood and gore, no need for intricate face paint designs!
This is a brilliant idea for a zombie, and one great for younger girls. Use an old dress (that you don't mind ruining) or buy one cheap from a charity shop, and plenty of fake blood! Splatter it all down the dress, and use on the face too. Don't forget to add dark makeup around the eyes for that creepy, dead look.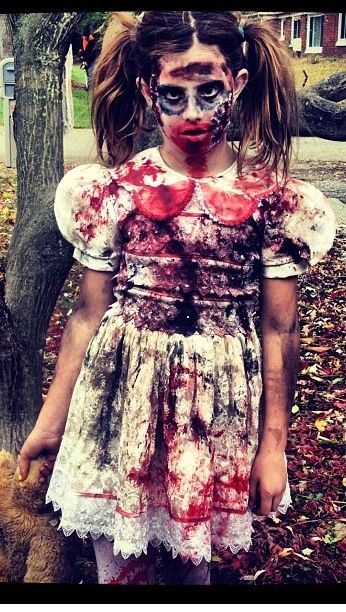 Image from Pinterest

Here's another really simple zombie face paint idea where our Fake Blood will come in very handy. You could add a white base to keep the skin looking pale, dark or red around the eyes and then plenty of blood around the mouth for a real blood-thirsty zombie look! Ideal for men or women.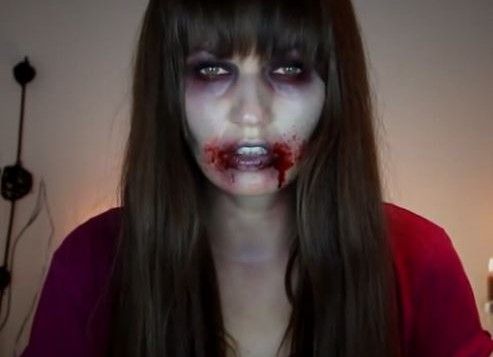 Image from Pinterest

Our quality Fake Blood products include our easy to apply Zombie Blood Spray, perfect for the makeup ideas above, and our regular Fake Blood, which would come in handy for many of the ideas shared on this blog today!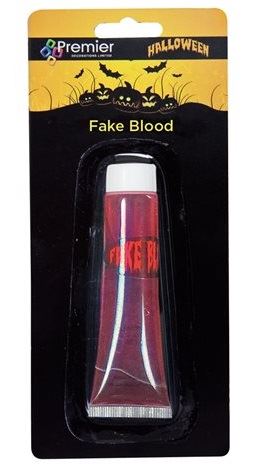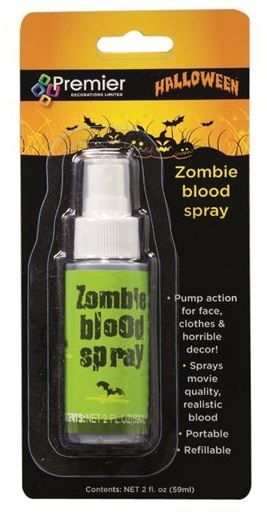 We hope this blog has given you some new ideas for Halloween costumes this year for yourself and your family.
Don't forget to share all your spooky makeup and outfit choices with us!
To continue browsing our fantastic range of Halloween decorations, lights, spooky props and inflatables, return to our Halloween Horror Shop website.