Fun Fancy Dress Inspiration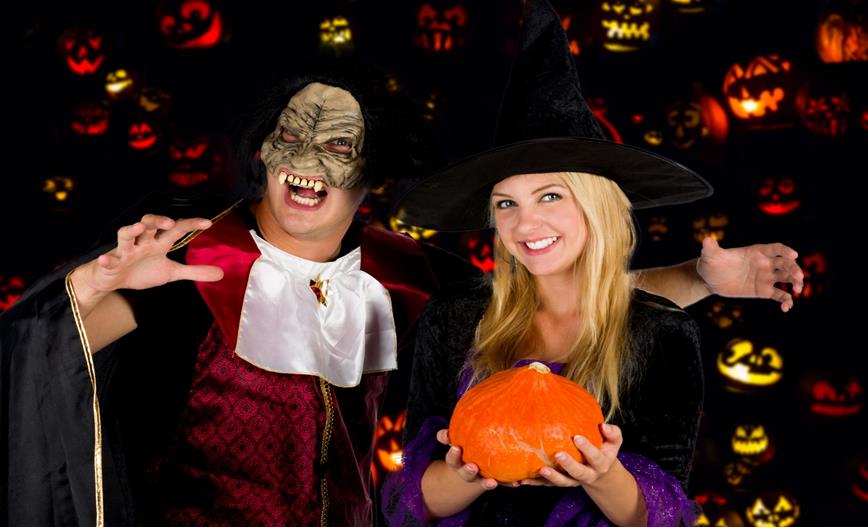 Still stuck for a spooky costume this Halloween?
Don't panic, there's still time to get sorted and choose something really impressive!
There are hundreds of ideas out there to get you inspired and here at Halloween Horror Shop we have some great fancy dress products that will help to complete your outfit! In this blog we want to share with you what we think are great spooky costume ideas and help you get sorted for the big day, whether it's a male, female or kids costume you're looking for!
Love horror films? Why not dress up as one of your favourite characters?
We have everything you need to create this look of Jason from Friday the 13th…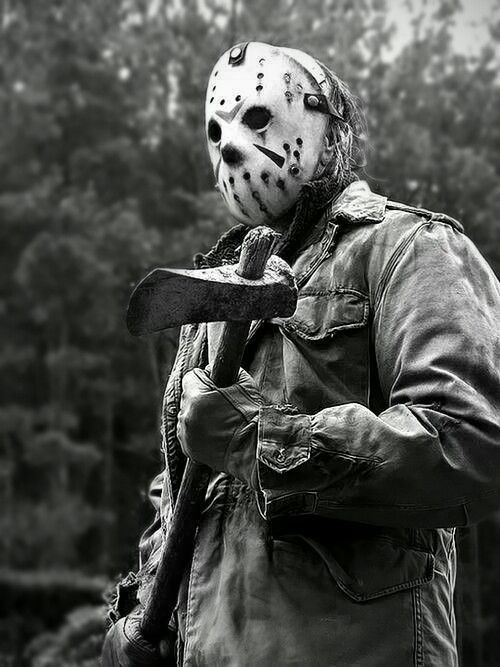 Image from Pinterest

Check out our Glow in the Dark Jason Mask that will give fellow party goers an extra surprise by being extra spooky in the dark! Why not complete your costume and accessorise with your very own axe? Our Bloody Axe Prop will be ideal to bring your Jason costume to life. Simple pair these accessories with tatty clothes such as the jacket and gloves above for a simple yet effective fancy dress idea this year!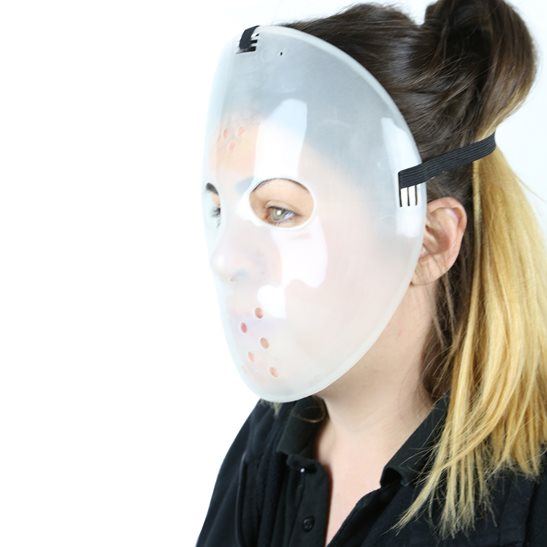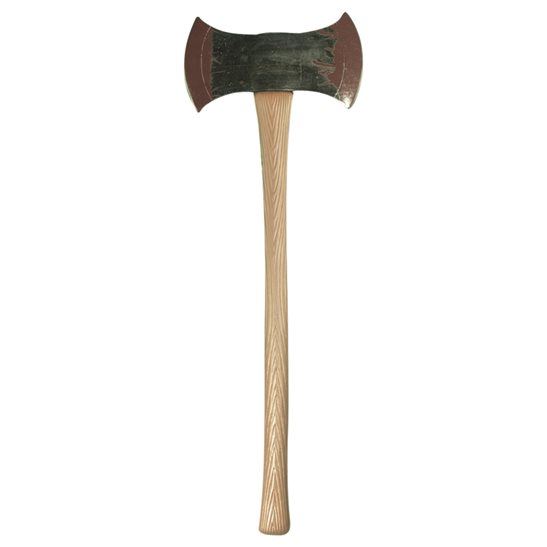 Why not choose a zombie costume this year? This is quite an easy idea to go for as you can turn literally any type of character into an undead version, whether it's a Disney character, movie star, singer, character from a book or TV show, the list goes on! With the addition of a bit of blood and gore, your chosen character can be transformed into a zombie in no time!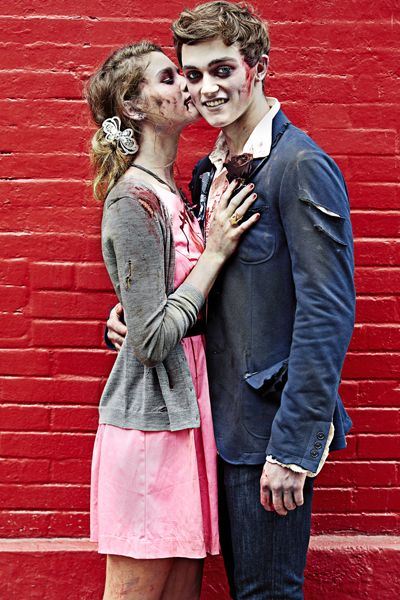 Image from Pinterest

Why not add our Blood Spray to your chosen zombie fancy dress for a realistic blood spatter effect on clothes or skin?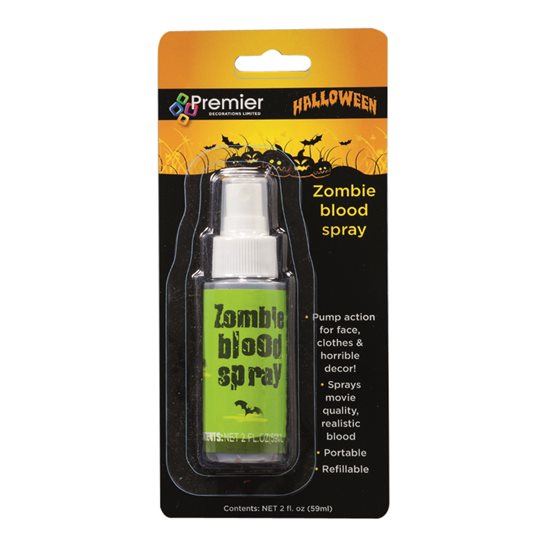 Back to another horror movie favourite! Freddy Krueger is literally the character of nightmares! And with some handy accessories from Halloween Horror Shop you can bring this movie character to life!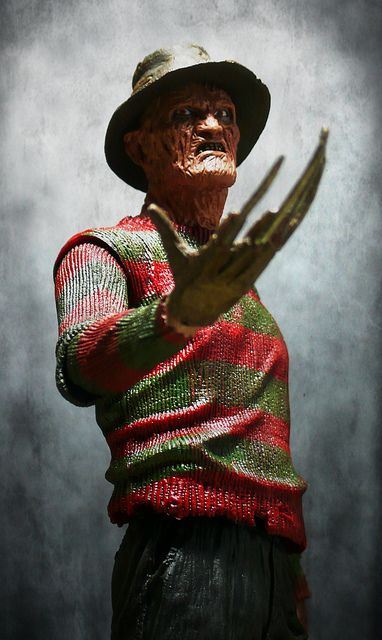 Image from Pinterest

Why not add our Horror Claw Glove to your Freddy outfit for a spooky authentic finish. Pair this with the classic red and green stripy jumper and hat, and if you're feeling creative, give some of the burned face paint effects a try too! This is an idea that can be great for male or female use, simply turn the striped jumper into a dress for a more feminine approach.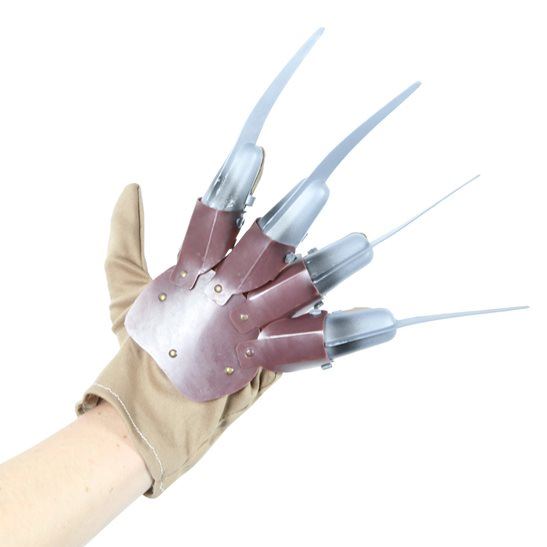 We have a fantastic stock of Halloween Fancy Dress accessories and makeup for the whole family, including our 4 Pack of Halloween Cream Make Up. This set is great for makeup ideas that require a few different colours, as a simple splash of face paint is guaranteed to complete any costume.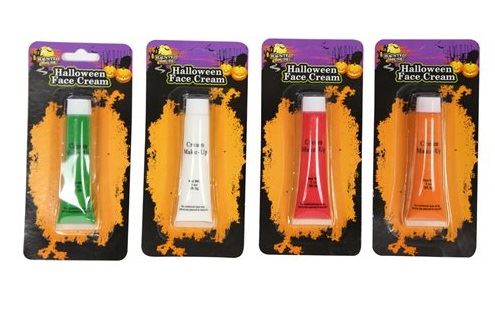 These ideas look great, why not try these with your kids this Halloween? A spooky witch is always a popular choice, using the green paint out of this pack, or how about a spooky pumpkin using the orange? Ideal for boys or girls!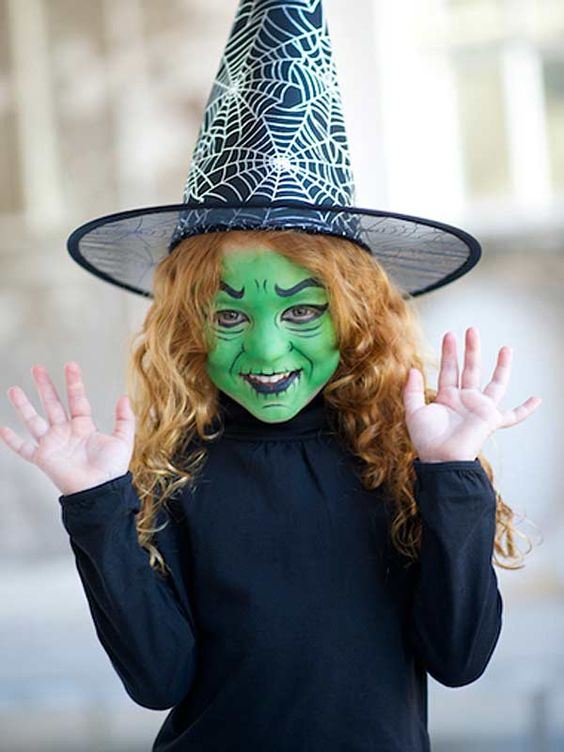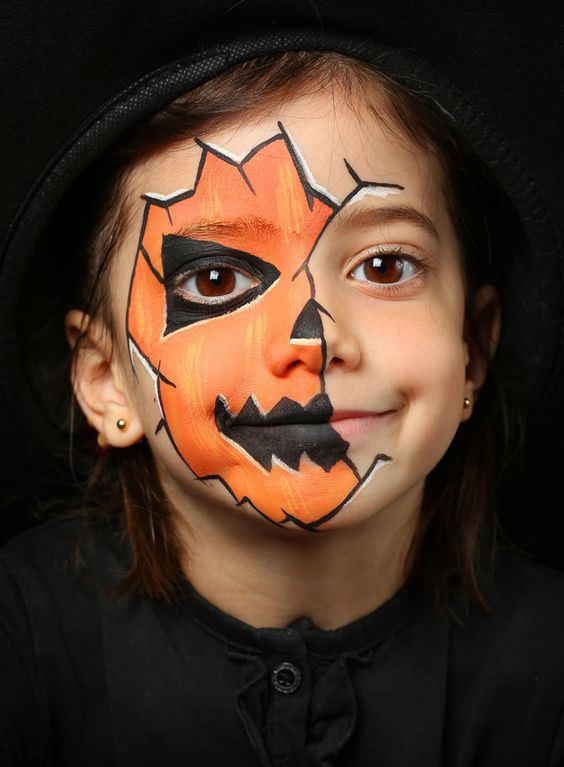 Images from Pinterest

A Mummy is fantastic idea for children or adults, a look that can be achieved from simply decorating your own clothes and hair/head with bandages! This is a great example…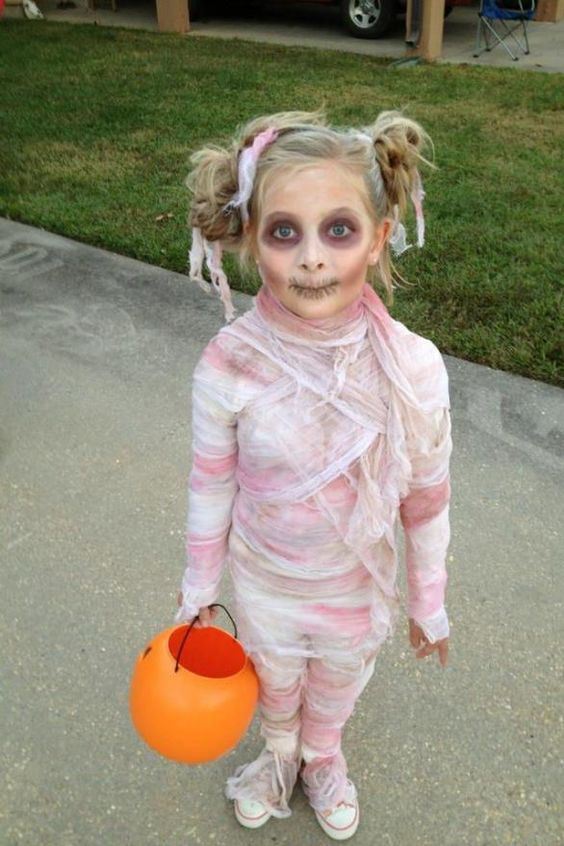 Image from Pinterest

Here at Halloween Horror Shop we have a brilliant Halloween Blood Bandage that is 7 metres in length, and at just 99p you could afford to purchase multiple packs to create the best mummy costume around!
Complete the look above with our fun Pumpkin Trick or Treat Bucket to make sure children can carry their treats around in style.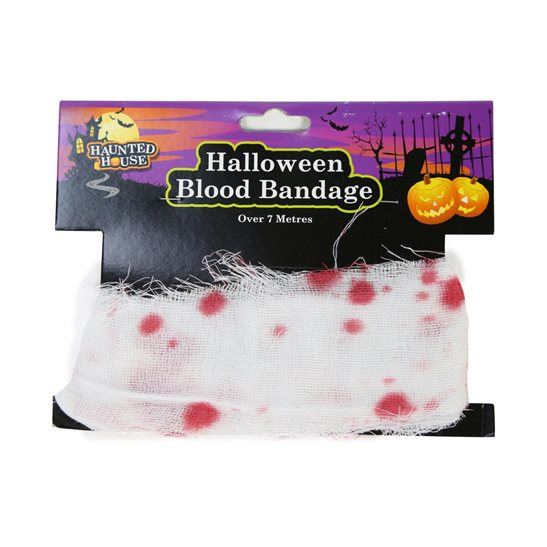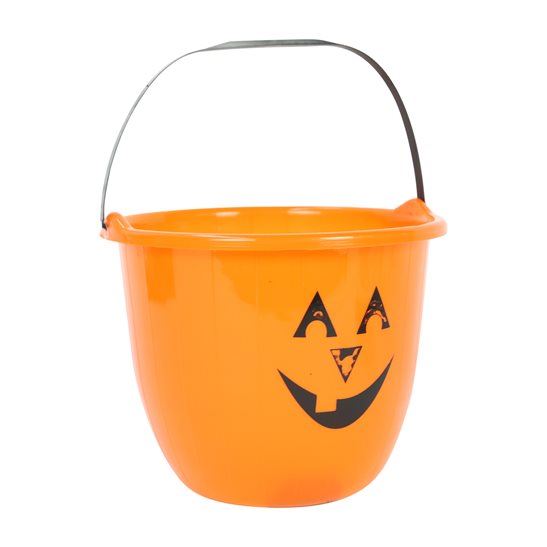 You can never go wrong with a good old fashioned vampire costume! We love this spooky yet stylish look found on Pinterest. A vampire costume is another easy idea as all you need is a gothic looking black outfit whether that be a dress, skirt, or shirt and trousers for a man, and a touch of blood and face paint to give it a scarier edge!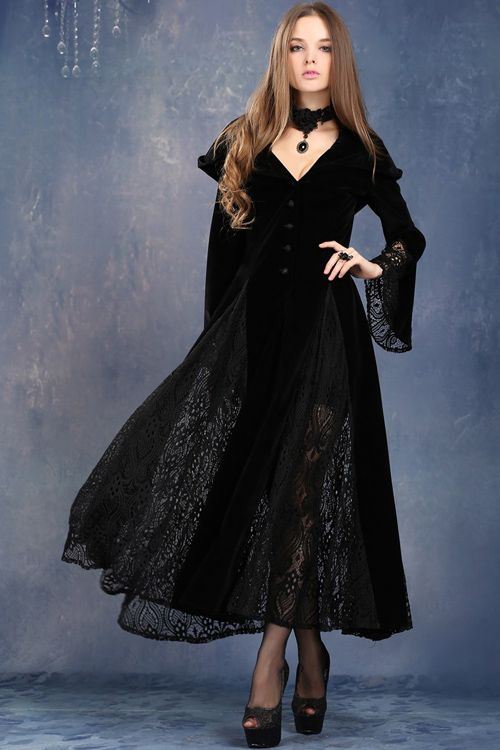 Image from Pinterest

We have a handy Blood Set with Makeup that will turn your skin vampire white and the addition of blood gives your fancy dress a gory feel too! If your vampire costume doesn't feel complete without the traditional cape, don't worry we have that covered too with our Unisex Adult Halloween Cape.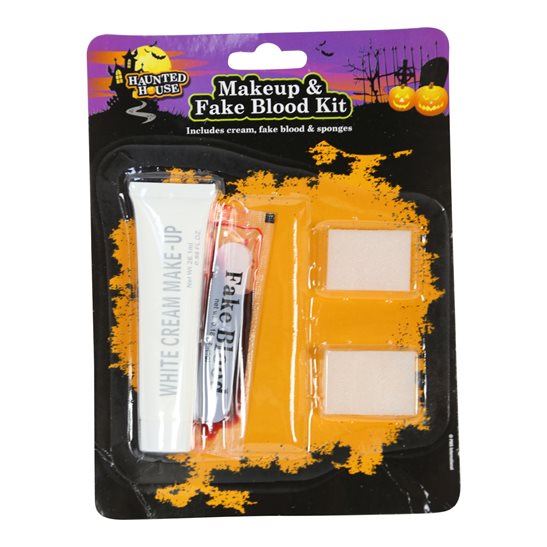 We have shared just a few fun ideas here that we hope will have left you inspired and got you thinking this Halloween.
Head over to our Fancy Dress section of our Halloween Horror Shop website for our full range of fantastic costume accessorise for all needs!