Early Halloween Preparations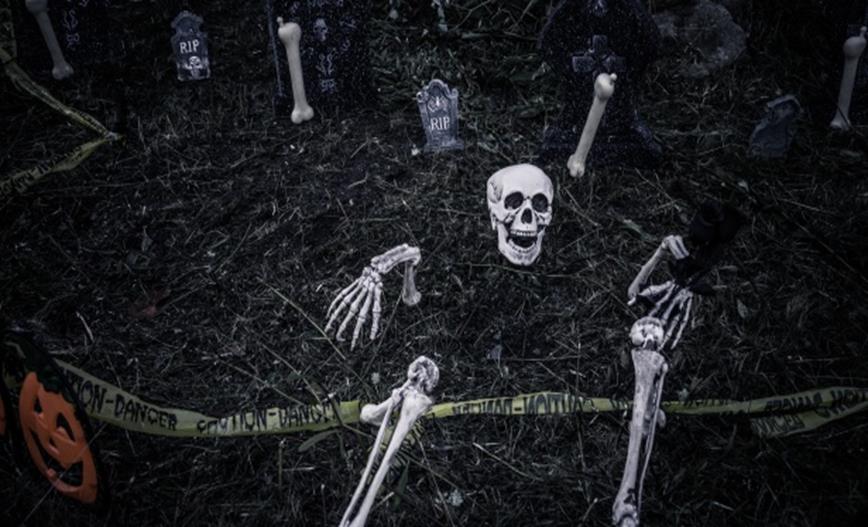 It won't be long until we're half way to Halloween!
We believe there's no such thing as preparing too early, think about the stress you'll avoid of you start your preparations now! It will also help to spread the costs of Halloween over the rest of the year, rather than waiting for everything to pile up when September/October comes around, with buying decorations, costumes, treats and more!
So if you're wanting to add to or update your spooky décor this year why not check out our Halloween Horror Shop website where you can browse our spook-tacular range of products at your leisure! From lights to inflatables, props to fancy dress accessories and more, we have Halloween décor products to suit all tastes and budgets!
Light up your Halloween this year with our Supabright LED Lights, available in Green and Red, perfect colours to light up your home this spooky season! Place in windows, doorways and around your Halloween decorations to highlight the focal points in your displays this year!
We have a fantastic range of Halloween Lights available to browse now, if you're looking for the right way to light up your home this year!
Add something special to the outside of your home this year with our impressive Halloween Inflatables.
We have some great, fun designs available that are perfect for parties and will create a great atmosphere for trick or treaters! Here we have our Boo Halloween Inflatable that will surely add a burst of colour and character to any garden or party venue.
Keep checking back at our website as we'll refresh our Inflatable stock as the year progresses!

Great for dressing doorways, our 'Keep Out' Bloody Cloth Decoration will make sure any visitors are greeted with a spooky welcome! Ideal for keeping your scary theme running through the house, this decoration can be used in any room inside the home!


Another simple yet effective way of adding a creepy decoration to your home is with our Blood Drip Border. A little fake blood can turn even the simplest Halloween decorations into something a little bit scary! For just £4.99 you can add this border to many rooms of your home, to continue the theme throughout.


There's never any harm in stocking up on our Halloween Decorations like this early, they can be purchased and placed in a drawer or cupboard until the time comes around, but you just have that peace of mind that you already have things ready to go!
If you love a gory Halloween theme, we have some fantastic Props and Decorations that will add to your displays this year.
Our Zombie Woman with Gory Body Parts will be perfect for scaring the living daylights out of your party guests. This super realistic decoration will be the talking point of any party due to its amazing detailing, and with built in lights in the eyes it's equally as terrifying at night time!


To add to your gory theme, why not try our Chopped Off Leg and Ankle decorations, bound to make any visitor or guest squirm! Hang from doors, walls, windows and more, or why not place on table tops etc, these decorations are super versatile and can be incorporated into virtually any décor scheme!


Why not go for a haunted house theme this Halloween? We have some fantastic decorations that will bring this idea to life!
Just like our Scary Animated Gothic Woman Decoration, which emits a scary wailing sound that will create the focal point of this décor scheme! This is another Halloween Prop that is super realistic, as this product is life size with realistic hair. It also has built in red LEDs which makes it the perfect home or party decoration for both the day and night time.
More great decorations that will add something unique to your haunted houses theme are our Spooky Flying Witch Decoration, because let's face it, what is Halloween without a scary witch?! Complete with broomstick, this sound activated decoration will definitely keep your guests on their toes!
Another great haunted house décor piece is our Lady in Frame Horror Decoration. This will definitely freak your family and guests out as the image changes as they walk past! This can be hung in any room or corridor in your home and will add the perfect scary wall decoration.


Scary ghosts will also be a hit this Halloween, and we just love our Flying Ghost Decoration, and so will everyone else as people watch it fly round your home! This is easy to hang inside the home and as the ghost hits the end of the cord, it will turn around and fly back all on its own, emitting a spooky wailing sound as it goes. Why not check out the video on our website listing to see him in action?!

Already starting to think about your fancy dress of choice this Halloween? We have lots of great Fancy Dress Accessories that will help to complete your outfit this year. Many of our accessories are very versatile and are perfect for lots of outfit choices. Just like our Bloody Bandage, great for zombies, mummies and more, and our Blood Spray, ideal for vampires!

In this short blog, we've shared just a handful of products to give you examples of the fantastic stock we have on offer all year round, so don't forget to head over to our Halloween Horror Shop website to browse all our items at your leisure!
As we gradually approach the Halloween season, we'll also keep updating our stock, so is worth taking a look back at our website every now and then!