Cure January Blues with Halloween Prep!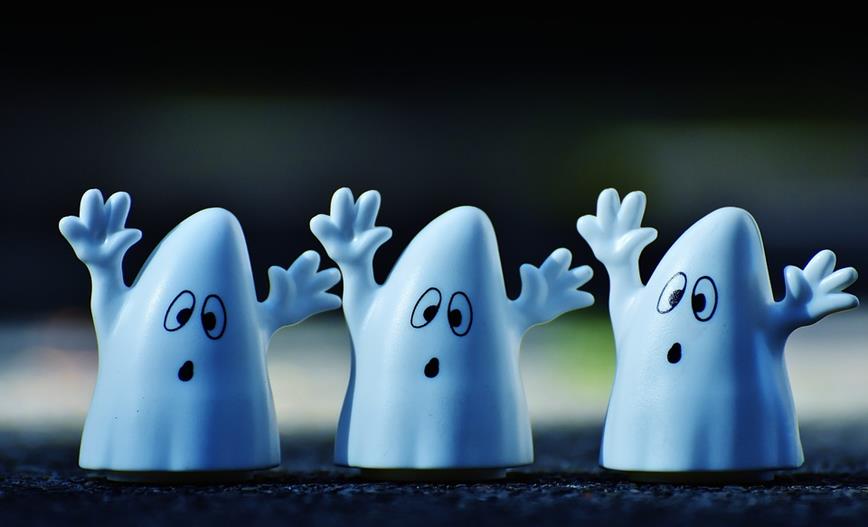 Christmas and New Year are all over and done with and we're all feeling a bit down in the dumps, thinking perhaps we haven't got much to look forward to! But how wrong we are! Halloween is our favourite time of the year and there's no reason why we can't cure our January blues with a bit of early preparation!

We think it's never too early to be thinking about Halloween! Whether you're planning a party this year or just want to treat yourself and the family to some impressive decorations, we have got it covered here at Halloween Horror Shop.
Light up your home with some of our fantastic Halloween Lighting options…
LED string lights are perfect for draping around a room, in between Halloween Props and in window displays and doorways.
We have a great range of colours available, which will match any kind of decoration theme, such as our 360 Multi Action Red LEDs and our 200 Multi Action Purple LEDs – perfect spooky Halloween colours!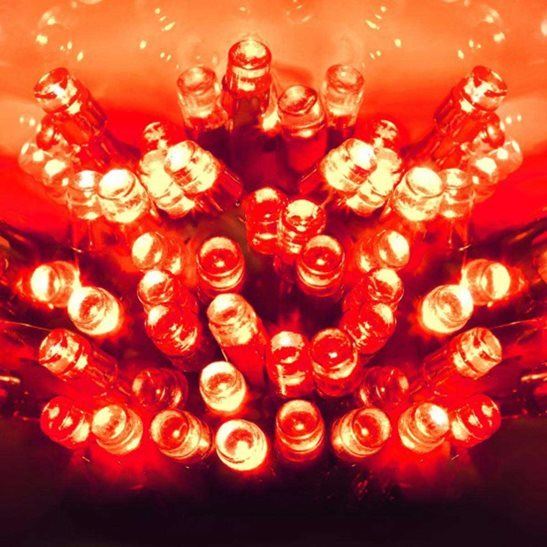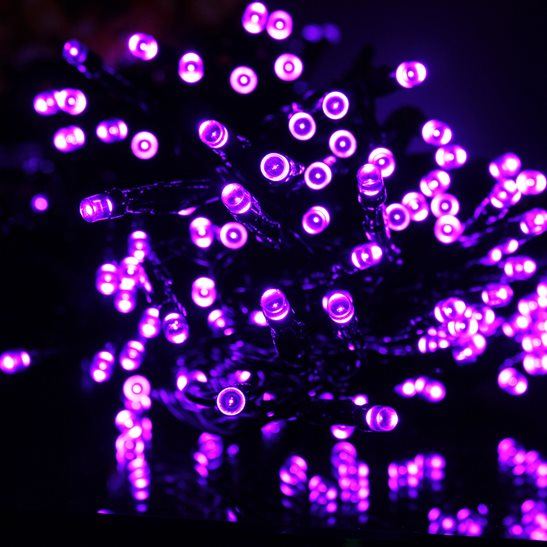 If you're looking for lights with a little more character, why not try these fun, battery powered LED lights available in Skull and Pumpkin designs – great for kids' parties!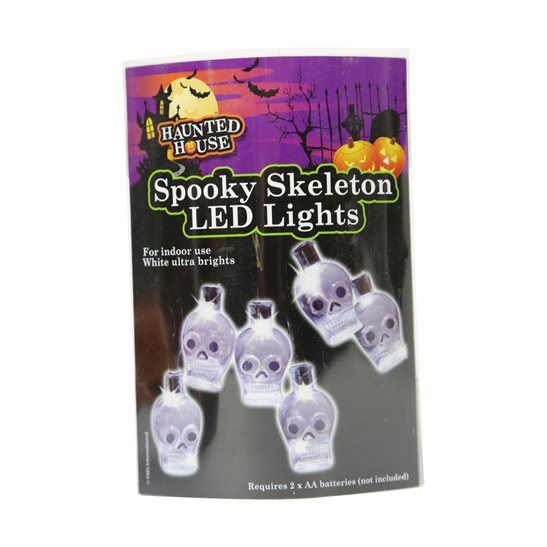 We have many other great products that will help to illuminate your Halloween such as candles, tea lights and spotlights, shop these today in our Halloween Lights section of our website!
Welcome party guests and trick or treaters to your home with our fantastic Halloween Inflatables. All our inflatables are fully self-inflating so are very easy to install, and come with guy ropes and pegs so are very secure decorations. Here are just a couple of examples to give you an idea of the great products on offer and the fantastic displays you could create this Halloween…
We love our Spooky Stacked Pumpkin Inflatable that comes with built in LED lights. Kids and adults alike will love this decoration and will certainly create an eye-catching display outside your home.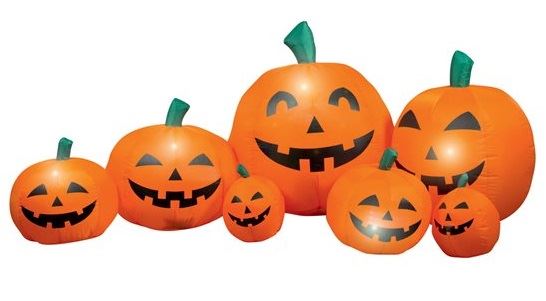 Another of our fantastic Halloween Inflatables is our Giant Boo Halloween Display, guaranteed to be a real focal point to your spooky display. With its vibrant colours and fun character design, we're sure it will be a real hit with your guests!
Here at Halloween Horror Shop we are proud of our scarily good Halloween Props we have on offer! Whatever the theme of your party we have some amazing decorations to match it that will create a perfect horror theme. These items are ideal if you're looking for a bit of gore in your displays and are sure to give your guests a fright!
We have some life-sized hanging decorations such as our spooky Animated Grim Reaper and Halloween Zombie Bride. Both have LED lights in their eyes so will be just as frightening in the dark as well as the day time!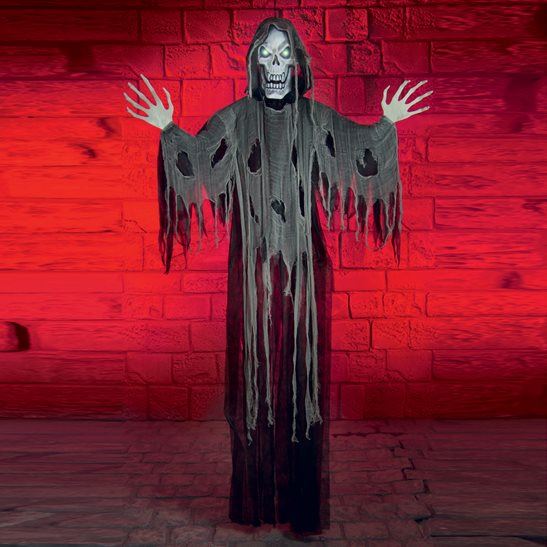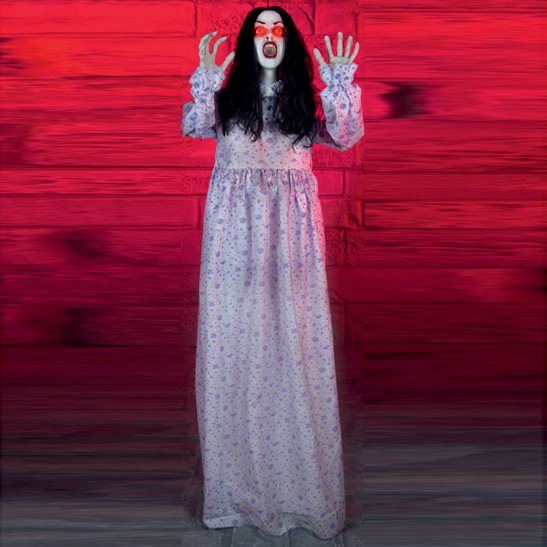 Decorations ideal for displays on floor level include these gory props! Our Zombie Head Popping Out Of Toilet and our Zombie Woman with Gory Body Parts are not for the faint hearted, perhaps better suited for older children's parties or adults! Fantastic decorations none the less that are a bit too realistic, and will certainly turn your home into the perfect Halloween venue! Again with LED lights in the eyes they will stand out even in the dark!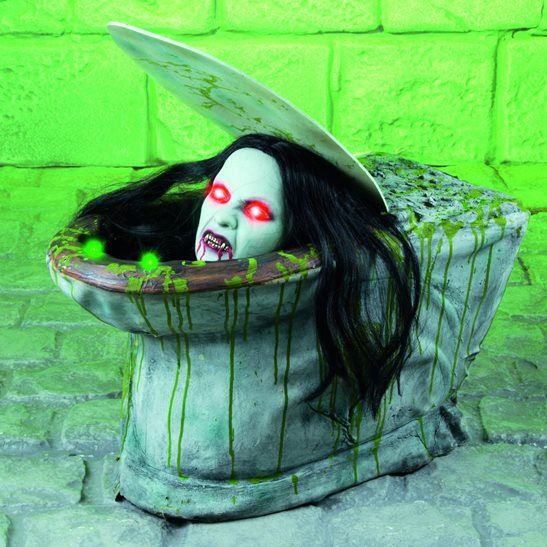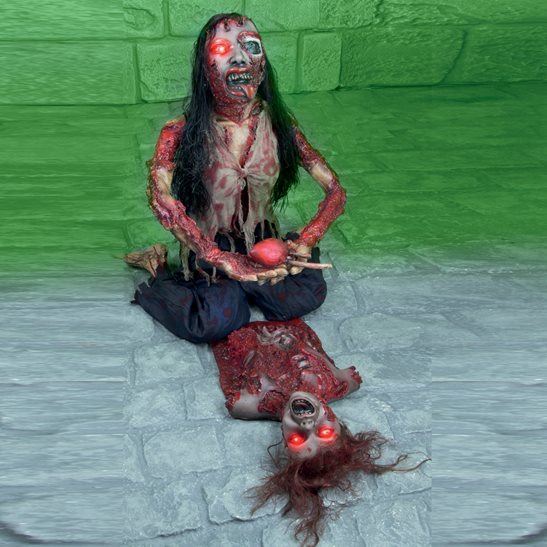 Some of our more family friendly Halloween Props include our Animated Spider with Red Eyes and Spooky Hanging Skeleton, both brilliant additions to your creepy displays! Both for indoor use only they are perfect for use in the home or at a Halloween party venue.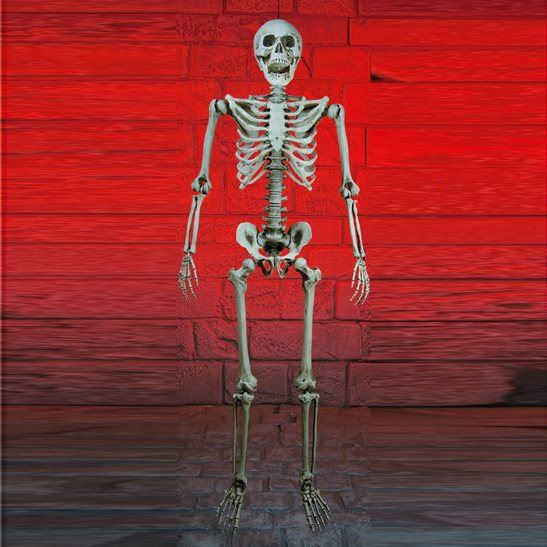 If it's a children's party you are organising, make sure you pick up all your essentials with Halloween Horror Shop, such as packs of Halloween Paper Cups and Paper Plates! We also have brilliant Halloween Party Packs to help you save money as well as making your life much easier, these can be found on our 'Halloween Decorations' section of our website.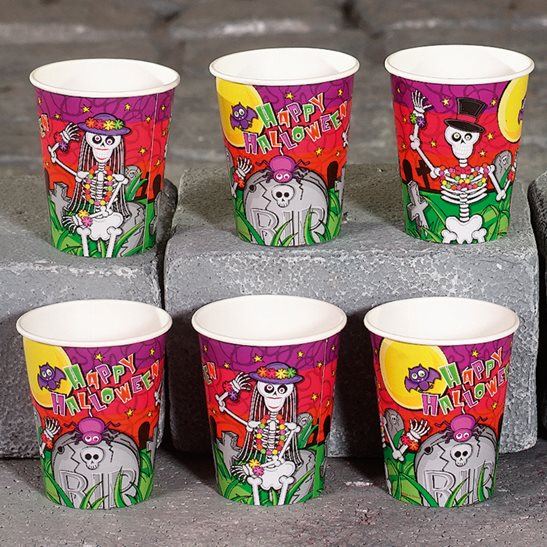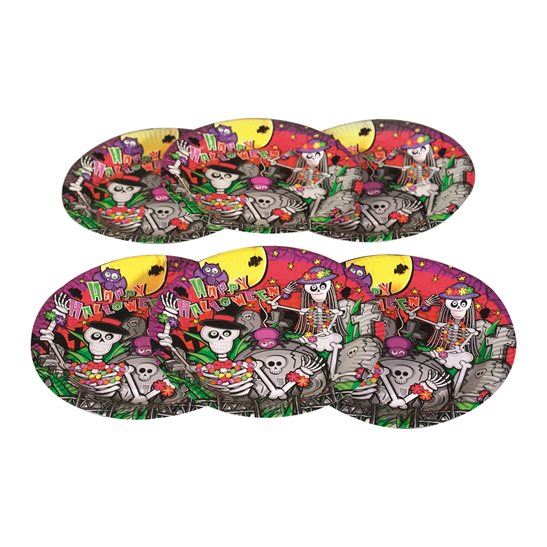 Want to get your costume prepared with plenty of time to spare? Head over to our Halloween Decorations to check out our Halloween makeup and costume extras such as our Spiderweb Tights and Fake Blood, versatile accessories for any fancy dress idea!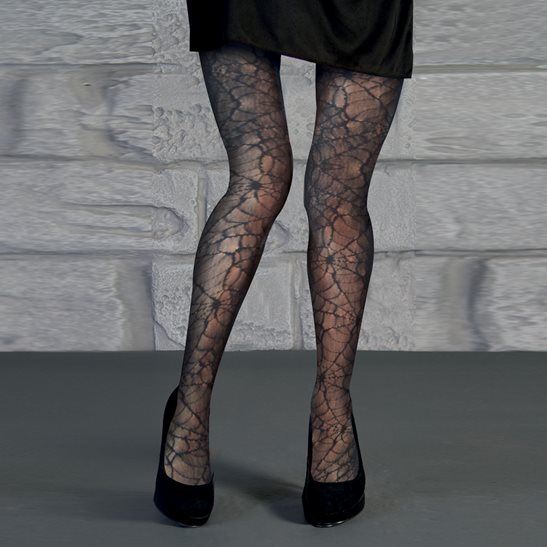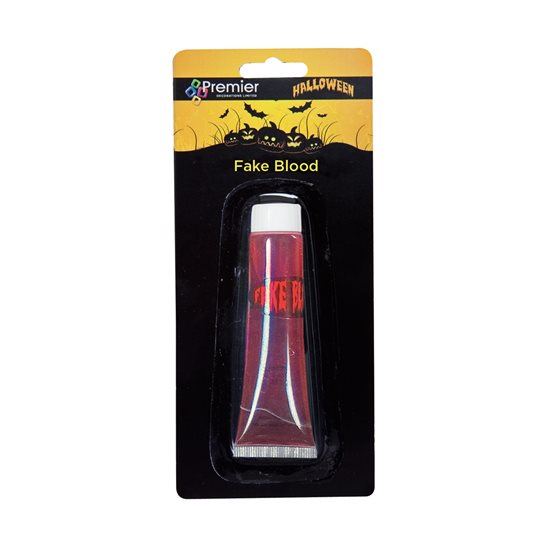 We hope this small selection of products has given you a little bit of early Halloween inspiration and will cure your January blues as you get excited for Halloween celebrations in 2017!
Head over to our Halloween Horror Shop website to continue shopping our wonderful range of Halloween Lights, Inflatables, Props and Decorations, available to order all year round!