Children's Fancy Dress Ideas
We know the sun is out, and June is probably not the time of year to be getting ready for Halloween just yet! But there is never any harm in getting organised early! Think of all the stress you'll save nearer the time if you have everything ready to go, whether it's party ideas, decorations, or costumes, you'll be in for a smooth-sailing Halloween if you start to plan ahead now!
In this blog we'd like to share some great ideas to get your children's Halloween fancy dress and face paint ideas sorted. Are they getting fed up with the usual witch or vampire? We've been searching for some more unique ideas we think both you and the children will love for Halloween 2017!
Here at Halloween Horror Shop we have a great set of 4 Face Creams that have a great selection of colours, ideal for some of these spooky and colourful ideas we found on Pinterest below!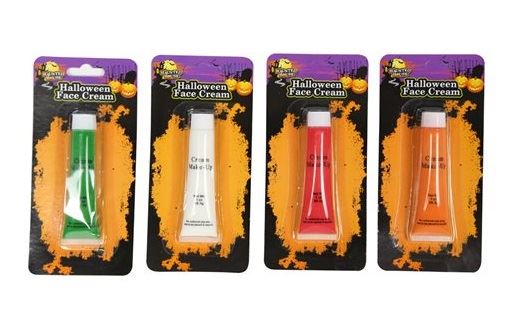 How about this one?! A creepy pumpkin face! Ideal if you like the pumpkin idea but don't want to cover the whole face in orange. We think it makes a unique, scary alternative to the popular Halloween tradition. We think the face paint is effective enough on its own just to wear black clothes rather than any kind of costume.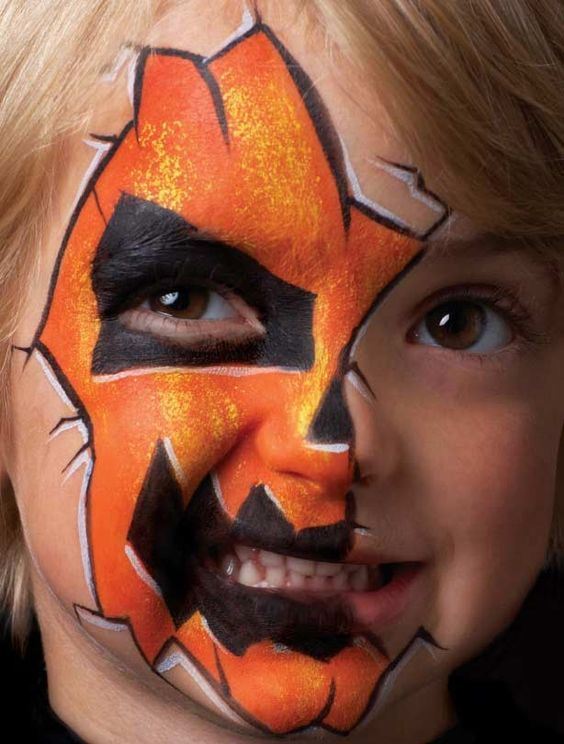 Here is an idea great for kids young and old, for boys or girls, but we think girls particularly will take to this costume idea. The sugar skull has been a popular choice for the last few years so if you're feeling handy with that makeup brush, why not give this one a go? Children could wear anything with this idea, plain black clothes would be as good as any!

This is a scary little design perfect for your little monster! We think boys especially will love this monster face paint, and the great part is you can easily finish the outfit with any clothes, green would work best! Simple yet effective!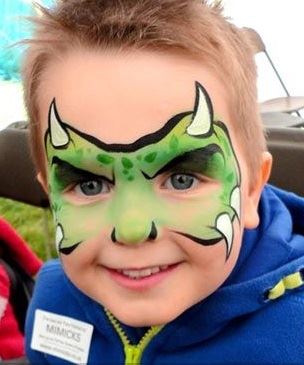 This is a fantastic pirates face paint. We've seen lots of pirates in the past but we think this is brilliant, bandanna, eye patch and facial hair included! Our set of cream face paint would come in very handy for this idea. Finish the costume with any old clothes you wouldn't mind tearing to give them a raggedy pirate feel! A hat might be another great addition!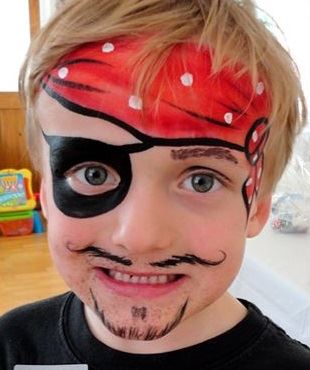 This design could easily be transferred onto a child, we love the simplicity of it yet the spookiness it creates! Great for boys or girls we think it would go down very well at Halloween parties this year!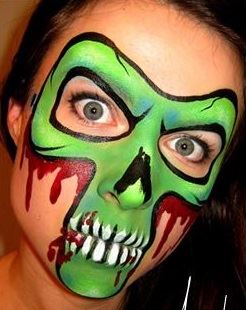 Another of the great costume accessories we have here at Halloween Horror Shop is our Halloween Blood Bandage, which can cover over 7m! Get creative to make your own costume using this, or it can even be utilised through the house as a spooky decoration option!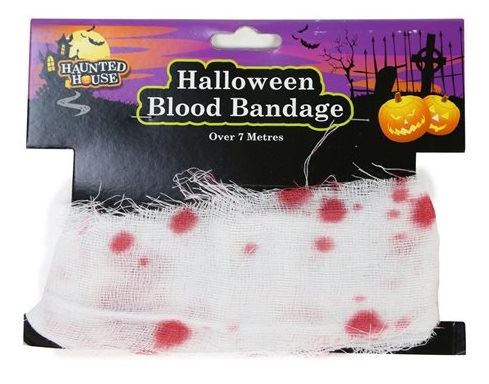 Maybe you could give a spooky mummy costume a try, just like the image we find on Pinterest below. This is super effective, easy to do and quite an original idea! It's not a kid's costume you see many of! Great for girls or boys, our Halloween Blood Bandage would come in handy to accessorise this fancy dress idea!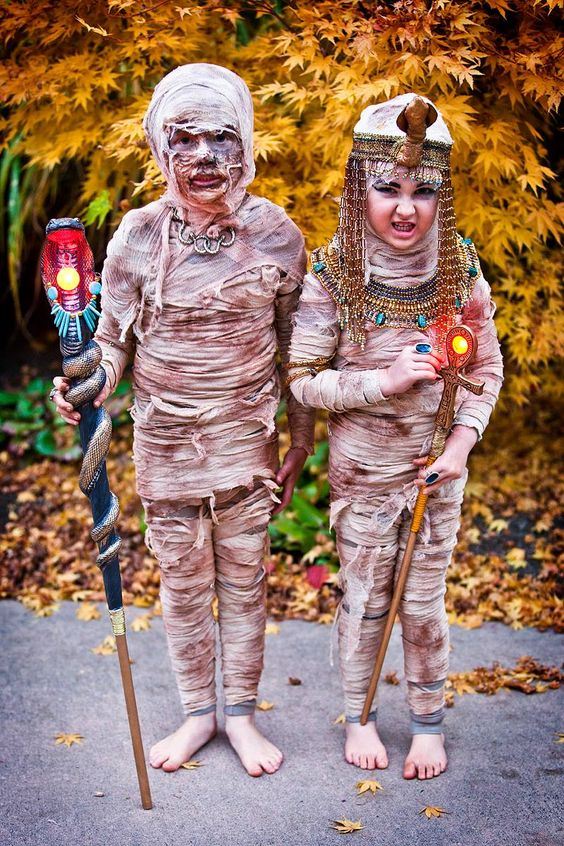 If you already have something else in mind or your child insists as a vampire, zombie or witch again this year, we have Blood Spray and Makeup and Fake Blood Kit that can help to accessorise any Halloween costume.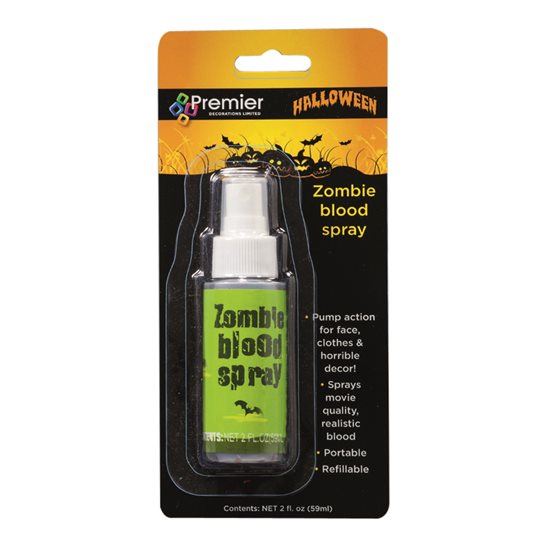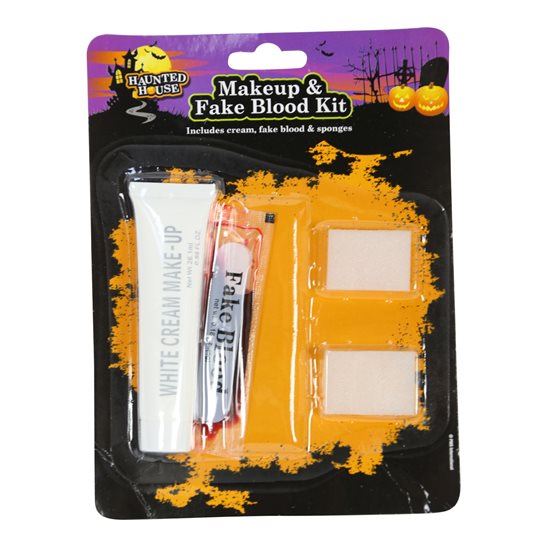 Head over to our Halloween Horror Shop website today to see our whole collection of Halloween make up and accessories, ideal for both children and adults, that are available all year through!
Happy costuming!