Add Something Special to Your Halloween Dining Table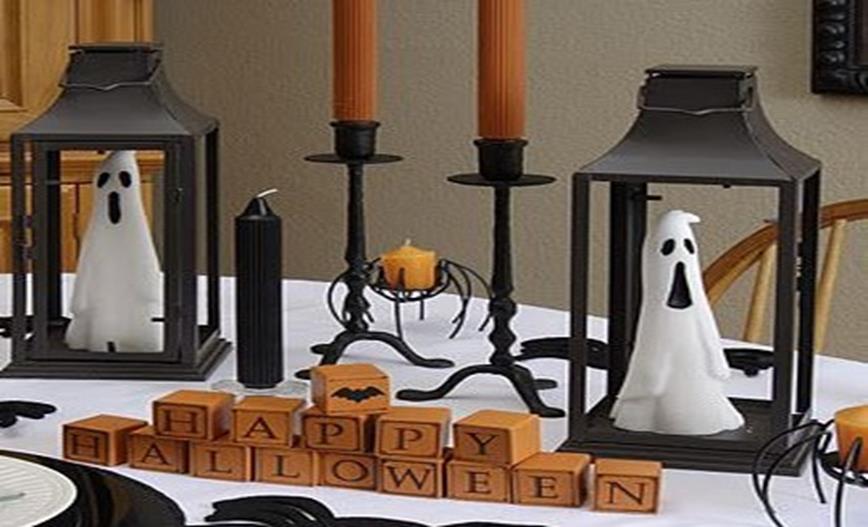 Whether you're hosting a Halloween party for the kids, or having a quiet night in with the family, make your dining table something special this year with some of our fantastic products, and with some great DIY ideas we have found too!
You may be planning a vast buffet for your party guests with lots of spooky treats, or you might just be having a nice sit down meal with loved ones, however you're celebrating Halloween this year add a special decoration for your table that will certainly impress your guests!

Let's start with some Halloween Lights! These will look especially effective when the evening comes when you're tucking into your spooky treats! Depending on your decorating theme, everyone will be looking for something slightly different.


Set a spooky atmosphere in your home with our Halloween Candelabra, a perfect centrepiece for the dinner table or great for use elsewhere in your home too! With the slight flickering of the LED lights in the tips of the flames will make for an authentic decoration this Halloween. It is a battery operated decoration so can be easily placed wherever you think is best without the hassle of tricky cables! For a large table or room why not add a few of these candelabras together for a brilliant haunted house atmosphere! For just £7.94 they are a fantastic quality decoration!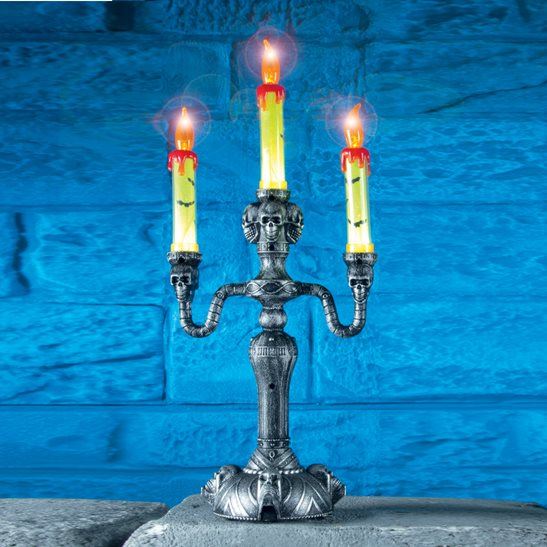 If you happen to have any items like this lying around the house, or a similar kind of thing, this is a brilliant idea for a spooky yet neutral decoration that can suit any colour scheme! The beauty of something like this is you can personalise it how you want!

Image from Pinterest

Fill a wooden box with all your favourite Halloween accessories and place candles or tea lights in, to make this a night time feature too!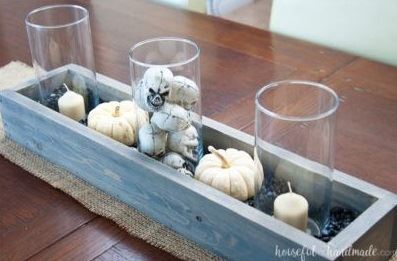 Image from Pinterest

Here is another great idea using a wooden box, fill with colourful, autumnal vegetables and candles and place in your area of choosing! A very pretty seasonal display for the daytime or night!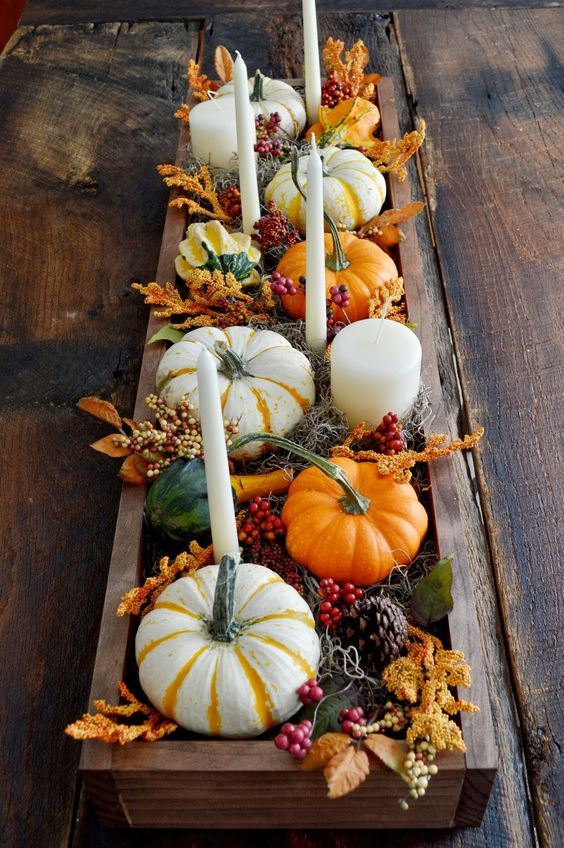 Image from Pinterest

We stock both real and artificial tea lights to add to your table top displays. Our Pack of 50 Tea Lights will illuminate all of your wonderful Halloween displays, or if you're looking for a safer artificial version, our Set of 6 Tea Lights would be a perfect option, especially if there are lots of children and pets around.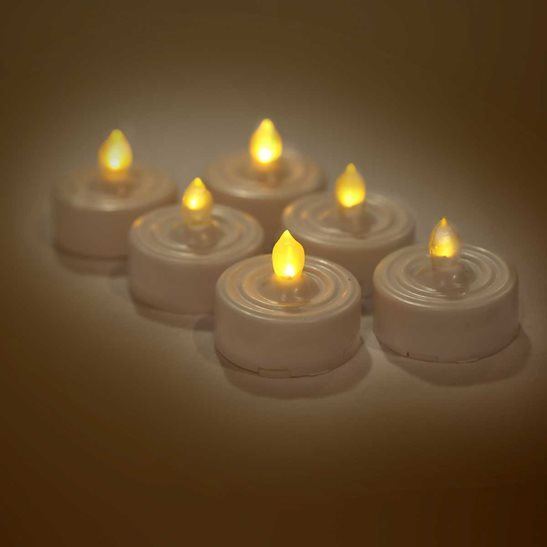 There are tonnes of ways to add candles to creative Halloween displays, we love some of these ideas below…

Here's a fun idea to get the kids involved with too! We love these DIY mummy lights, and all you need for these are bandages, googly eyes, clear jars and tea lights! Get everyone in a spooky mood and add these fun lights to your Halloween display this year!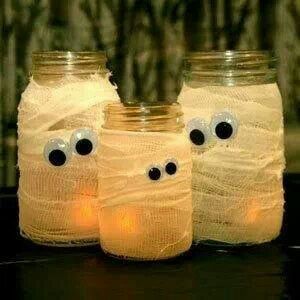 Image from Pinterest

Here's an idea that will be perhaps better suited to an adults Halloween party. We love the stylish look for this table design and really would get your guests in an autumnal mood! It's not the spookiest of displays, but we love the colours used here, they're perfect for a dinner party in this season!
Our Pack of Tea lights can be used again here, perfect for creating that eerie atmosphere in the evening! Try painting your pumpkins a different colour like this, and add other seasonal foliage for a unique decoration.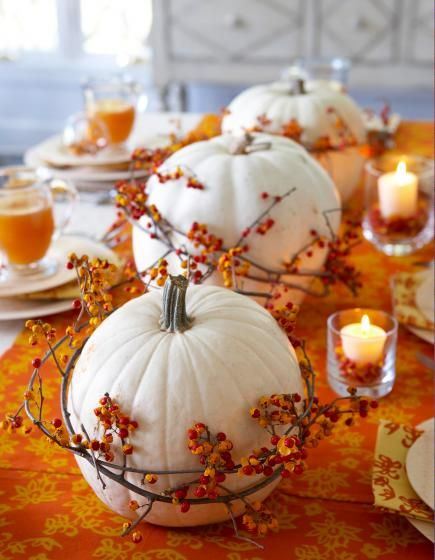 Image from Pinterest

We have some other great candle options. Our fun little Pumpkin Candles will add colour and character to any Halloween display. These real wax candles come in a set of 3 and are ideal for windows, doorways or table top displays. For just £2.49 they're a great quality decoration, and multiple packs can be bought and dotted around all areas of the house! We think children will especially love these fantastic candles!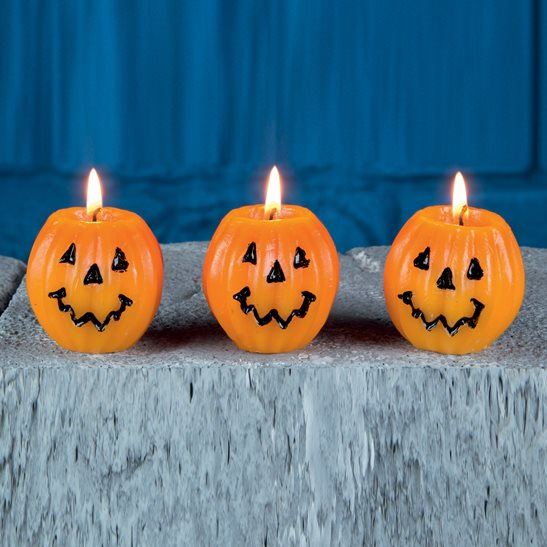 If you are concerned about accidents or small children being harmed by real wax candles then an artificial option may be the choice for you. Add some of our artificial candles to your table display this year and put your mind at ease! Our Dancing Flicker Flame Candles are available in a range of sizes and colours, perfect to suit lots of different colour schemes. They have a genuine wax coating and realistic flickering LED flame so they look just as great as the real thing!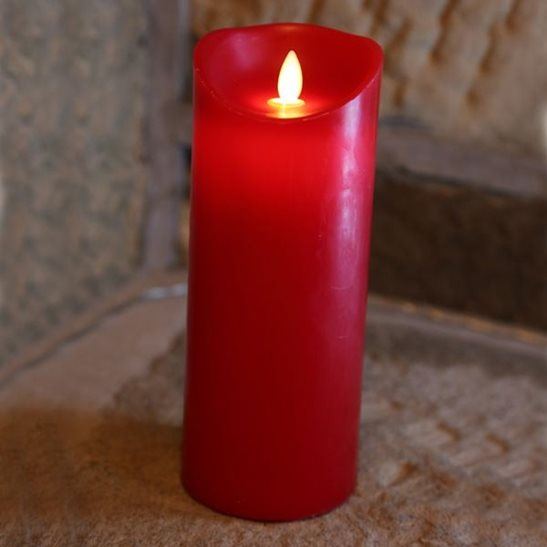 Jazz up your kids Halloween party with some of our fantastic products that are perfect for celebrating Halloween in style! Our Blood Design Tablecloth sets the perfect scene for your party buffet.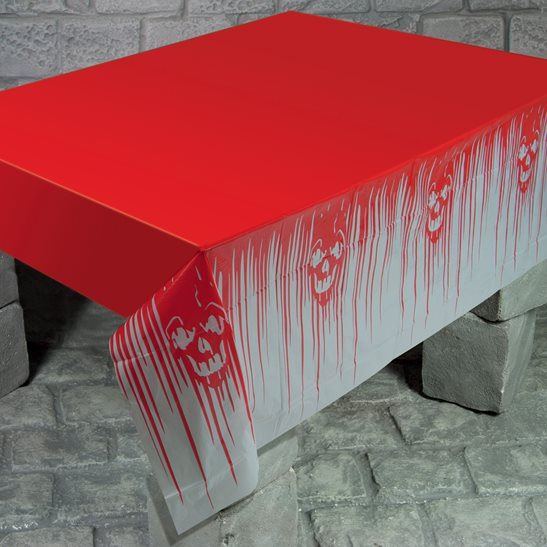 Serve up your tasty Halloween treats in style with some of our fantastic party accessories! Our Skeleton Halloween Party Cups are just 99p per pack and our Skeleton Halloween Party Plates are just £1.27! Kitting out your party this year doesn't have to be expensive, and you can find everything you need under one website – Halloween Horror Shop!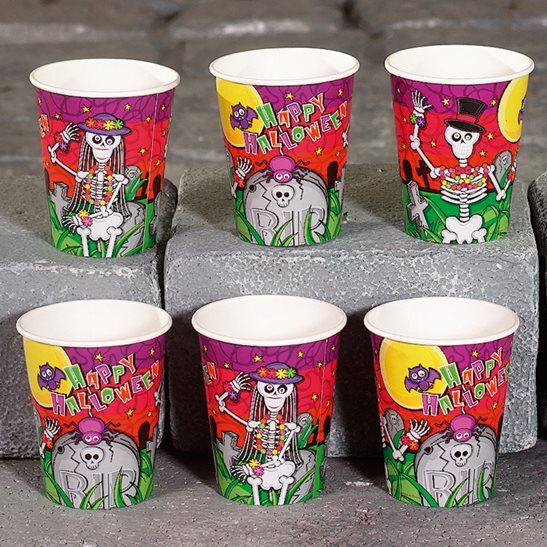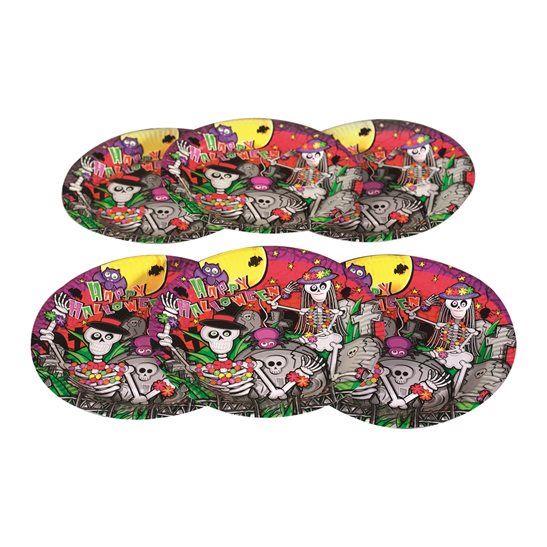 We hope this blog will have given you a little inspiration on ways you can make your table displays a little more special this Halloween! For all these products and more fantastic Halloween decorations, head over to our Halloween Horror Shop website where we can cater for all your spooky décor needs!